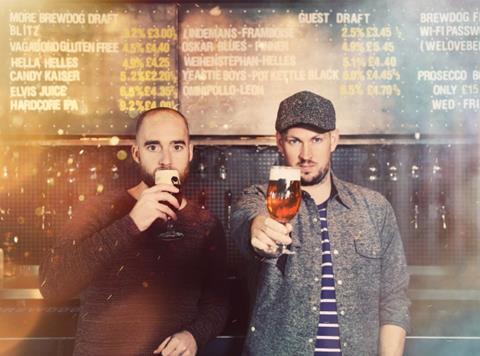 BrewDog is readying a major push into whisky, with the upcoming launch of a core range of single malts.
BrewDog aims to have "a couple" of whiskies from its LoneWolf distillery brand on the market by the end of 2019, CEO and co-founder James Watt told The Grocer this week.
Watt slammed the category for a lack of innovation. "Look at whisky," he said. "There's been no innovation or disruption for almost 200 years, and it needs an injection."
BrewDog's single malts would be "reasonably young", he said, but would use a high-tech temperature and humidity-controlled warehouse to accelerate the ageing process.
"Nobody temperature-controls what they ferment if they're going to turn it into spirits, but by doing that you can create a very different starting point which lets you do different things with flavour along the way."
The final products would have "new oak influence as well as an American touch - we're massive fans of American whiskey". BrewDog would not peat any of its core whiskies, he said, but suggested it may choose to experiment with peat in limited edition or small-batch releases further down the line.
"We love peated whiskies but the guys at Islay nail that, and there's no point us trying to imitate Islay. We want to do our own thing in our own space."
BrewDog launched its first whisky, a single grain called Uncle Duke's, in 2016, using liquid sourced from a third party supplier.
The LoneWolf brand currently includes a range of gins, vodkas, and premix RTD cans.
The news comes as BrewDog this week unveiled a raft of plans for the coming year, including the opening of an £11m chilled distribution centre, called The Hop Hub, in Glasgow, and a new £200k development fund for beer-related startups.