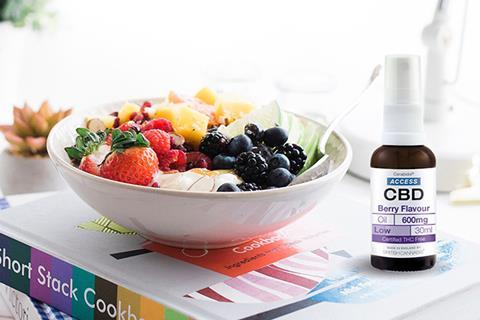 CBD brand British Cannabis has created a new line of CBD products that significantly undercut the high prices the category is known for.
The new range, called Access CBD, is made by blending multiple cannabis extracts that contain a broad spectrum of cannabis phytochemicals and suspending in a medium-chain triglyceride carrier oil that is enriched with other natural flavours.
CBD oils are typically made by extracting the CBD from the cannabis plant then diluting it with an oil, which is costlier than using CBD isolate.
"We have done in just a few time-intensive weeks what it probably would have taken the CBD industry another 12 to 24 months to do in terms of gradually bringing in entry-level price products," said British Cannabis marketing manager Stephen Batchelor.
"We're surprised it's taken this long. Perhaps margins on CBD were too good to resist hanging on for some providers," he added.
Access CBD would cost £1.49 per 100mg of active CBD. Market intelligence firm CBD Intel places the average price of 100mg of CBD oil across the wider category at approximately £7.89 – making Access CBD 81% cheaper, said Batchelor.
However, the smallest SKU it will retail will be 300mg, with an rsp of £5.99. 600mg, 1,200mg and 2,400mg SKUs will cost £9.99, £16.99 and £29.99 respectively.
The brand has pledged to donate a minimum of 10% of the net profits from the launch to charities that support the NHS.
"Recent YouGov studies showed that nearly one in 10 UK adults had tried CBD. But further research has shown that nearly 51% of those who did try it still have reservations or remain sceptical about whether CBD was right for them," added the brand's CEO Tom Whettem.
"How many of those who tried it once and gave up were put off by poor products with no traceability and nowhere near the amount of CBD stated on the label?"