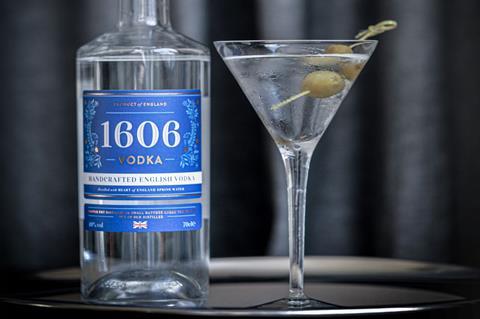 Upmarket spirits and honey supplier British Honey Co has created its first 'affordable' luxury spirits brand, called 1606.
The brand consists of a gin and a vodka (both 40% abv), which have rolled exclusively into Amazon priced at £24/70cl.
1606 Vodka is billed as "both crisp and clean" with a "smooth mouthfeel", while 1606 Gin was "very classic, soft and clean for easy drinking" with "low tones of vanilla and angelica with superb lingering citrus, juniper and spice to finish".
A spokeswoman for the brand said it had chosen to sidestep traditional retail to keep the price accessible.
"Selling direct through Amazon enables [British Honey Co] to keep the rrp of what are premium, refined spirits, as low as possible. These spirits couldn't be sold for £24 if they were to have sold via a supermarket, for example."
Commercial director Oliver Williams added: "We're very excited to be able to offer gin and vodka fans who typically look to spend around the £25 price point the opportunity to appreciate the pure simplicity of a perfectly made gin and vodka."