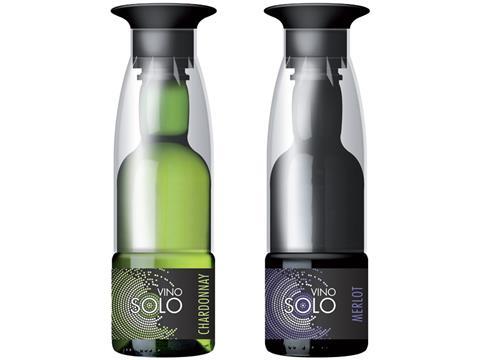 Broadland Wineries is to supply own-label single-serve wine after signing a three-year bottling deal with the European distributor of Singlz, Spain-based Inova Simple Inspiracion.
The patented all-in-one bottle and glass format will be filled at Broadland's Norwich bottling plant from November.
"Having a UK bottling partner of the quality of Broadland Wineries with their brands, wines and market reach is great news for the UK trade and consumer alike," Inova's business development director Simon Robertson said. "Extending RTDs into New World and British wines through Broadlands will bring additional choice to the consumer looking for an easy-to-use consumer-centric product."
Broadland CEO Mark Lansley said the launch followed strong growth of Singlz in outdoor venues in Europe and the US. "The UK consumer is ready for the format," he said.
The Singlz format, which was launched in October 2012, is already available in the UK on-trade through distributor Matthew Clark. It supplies three skus under the Vino Solo Spanish wine label - a verdejo blanco, a bobal rosé and a tempranillo tinto from La Mancha.
The brand is also supplied by French supplier Les Grands Chais de France, which partnered with Inova in February to bottle its Singlz and Quart Vin Glass formats at the company's Bordeaux bottling facility at Landiras.
Les Grands Chais de France will continue to supply the Vino Solo Spanish wine brand for the UK on-trade and exports worldwide.