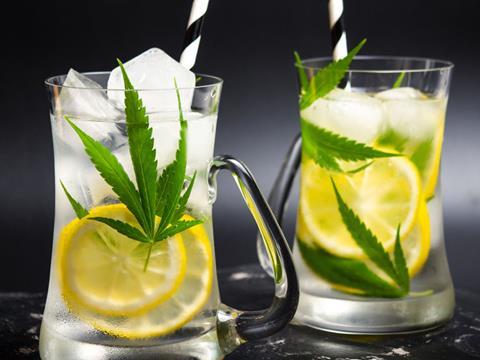 Last month I was at Natural Products Expo East, a huge trade show at the Baltimore Convention Center in Maryland. Featuring over 261 international brands and 537 new companies, it provides a glimpse into the latest innovations shaping natural and organic food, beverage, personal care and supplements in the US.
Thirsty work getting around it all, but there was plenty on offer by way of hydration – a clear trend, delivered through brands I would term 'water plus': water with a claimed value add through the addition of fibre or caffeine or 'superfoods'. There was also 'hydrogen infused' water, alleged to improve performance and recovery during sports and 'super charged ionized alkaline water', designed to deliver 'better hydration'. Hemp water was there too, with hemp itself another major trend – so dominant, in fact, it had its own pavilion.
Despite regulatory uncertainty, CBD was also prominent. The perceived benefits of CBD have been integrated into a vast array of products from facial masks to body lotions, vitamins, teas, coffee and soft drinks, together with the now-standardised CBD oils.
Whilst the plant-based movement continues at pace, a mini 'fight back' by meat was evident. This was over and above the beef jerky and biltong high-protein focus. Meat producers were promoting their quality and standards, and the way animals had been reared – humanely, with organic feed, no antibiotics. Likewise, dairy brands aren't quite yet giving up the ghost against the plant-based alternative onslaught, which now includes offerings using sesame and flax. Dairy brands were highlighting their heritage in the industry and superior quality, with attention on 'no hormones added, antibiotic-free products'.
Elsewhere, the benefits of collagen were being promoted for healthy aging, bone and joint health, skin beauty and sports nutrition. Collagen appeared as one of the 'must have' ingredients across all categories.
With continued publicity for the low-carb, high-fat ketogenic diet for weight control and overall health, there was also a trend towards products which supported the pursuit of the keto diet. Much was aimed at keto-friendly 'treats'.
The direction of reduced alcohol consumption was evidenced with non-alcoholic beers, alcohol-free cocktails and through the continued presence of a wide array of kombucha brands.
A number of British brands aiming to establish in the US were present, such as gluten-free manufacturer Genius foods, which was promoting its gut heath message and supporting the digestive health trend.
All in all, a fascinating insight into the fast growing $219bn US natural products industry. And a window into the trends that may soon venture across the pond to the UK, if they haven't already arrived.