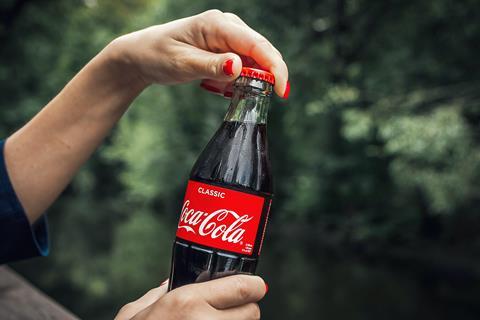 Coca-Cola looks to be preparing its first-ever play in the UK booze market, with a brand called EH Canning Co.
The soft drinks giant registered the name last month with the Intellectual Property Office under classes 32 – including beer, mineral water, fruit drinks and preparations for making beverages – and 33, which covers alcoholic beverages except beer.
While Coke declined to comment on its plans, EH Canning would mark the next logical step in its journey to becoming a force in the alcohol category, experts suggest.
In May 2019, it unveiled Signature Mixers, a four-strong soft-drinks range created in collaboration with bartenders to pair with dark spirits.
The lineup followed Coke's 2018 announcement it would tap Japan's thirst for chu-hi – canned, flavoured drinks usually made from sparkling water and grain spirit.
EH Canning would most likely be the western equivalent of chu-hi – hard seltzer, predicted HRA Global MD Hamish Renton. He saw an opportunity for Coke to appeal to young adults who increasingly eschew beer and wine for hard seltzer. In spite of the high-profile likes of White Claw, the fast-growing category didn't have "a giant" brand, he said. "There's no real standout."
Coke has played with alcohol for many years, having briefly owned US wine brands about 40 years ago. It still had traction in the market "with it being almost a generic spirit mixer" said Keith Webb, former chief operating officer of Conviviality Retail.
He expected EH Canning to be a "new spirit brand with worldwide potential". It would not feature Coca-Cola branding, which was "totally linked with fizzy drinks".
Regardless of Coke's sway, EH Canning's products would still "have to be exceptional" to succeed, insisted Ailana Kamelmacher, chair of drinks PR agency Story.