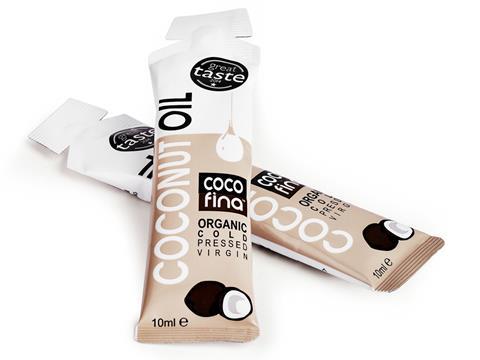 Specialist coconut brand Cocofina has launched a single-serve sachet of its raw cold-pressed virgin coconut oil.
The 10ml format would expand the brand's reach to the on-the-go market, said founder Jacob Thundil, adding it was suitable for adding to meals or coffee at work or at home.
"Over the past 10 years we have witnessed a huge increase in interest for coconut oil but travelling with it has always been a challenge," he added.
The sachet is available now from Holland & Barrett, Whole Foods Market and other health food retailers (rsp: 70p).