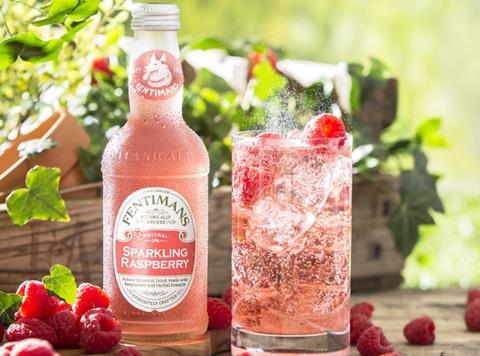 Posh mixer brand Fentimans is adding a new Sparkling Raspberry soft drink to its range ahead of the summer.
Billed as a "soft beverage with the bittersweet characteristics of this much-loved British fruit", it rolls out this month in 275ml and 750ml bottles.
The new drink would "continue to build our appeal with a younger audience, who actively seek out interesting brands which deliver on provenance and quality", said Fentimans marketing director Andrew Jackson.
The launch will be backed by a push encompassing outdoor, experiential and digital activity.
It follows a £1.2m brand overhaul for Fentimans in January, which saw new bottles roll out across its entire range, and the launch of a premium tonic aimed at "gin connoisseurs" in February. The brand's new CEO Ian Bray, who previously worked for London brewer Fuller, Smith & Turner, also begins his tenure with Fentimans this month.