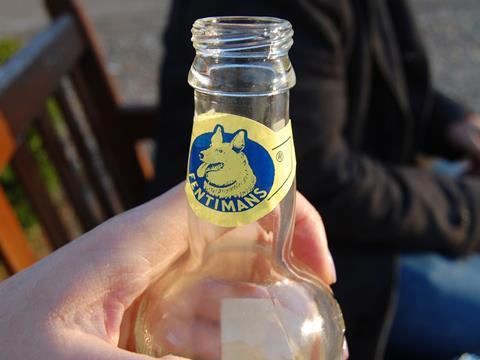 Posh soft drinks brand Fentimans is poised for a move into the booming craft beer market.

It has formed the Fearless Brewing Company, named after Fentimans founder Thomas Fentiman's pet dog Fearless, with an eye to bringing a selection of craft brews to market over the next two years.

"We shifted premises about two years ago, and the old premises that we had, where we used to make all our flavours, we've turned into a mini brewery and we're working on different formats of craft beers," said Fentimans owner Eldon Robson. His son Jamie, a brewer, will head development of the beers.

"He has the expertise to do this," said Robson. "It's very much in the early stages but his session beer is just about perfected and he's working on two or three other recipes. But we're quite a long way from a launch date - if it works out we will launch it probably next year."

However, Fentimans was "in the stages of looking for property on a more commercial scale" for the project, Robson added. "What we have at the moment is basically a pilot plant which is not big enough to produce anything on any sort of scale."

Fearless Brewing Company would be completely separate from Fentimans "so there will be no confusion", he stressed, but would benefit from Fentimans' existing infrastructure.

"We should be able to get pretty quick access to the trade once we're satisfied we've got something to sell."

It comes as Fentimans won out in Asda's recent shake-up of its fizzy drinks offer, which saw its presence in the supermarket boosted from four to 11 lines. It also launched four of its flavours - Rose Lemonade, Curiosity Cola, Wild English Elderflower and Cherry Cola - into 250ml slim cans in July, targeted at food-to-go outlets and the on-trade.