Pizza traditionalists should take cover now. For this is the year the Italian delicacy has gone renegade. Nothing is off limits as innovators look to shake up the classic combination of crispy dough with a tomato and cheese topping. We take a look at the most surprising takes on the pizza form.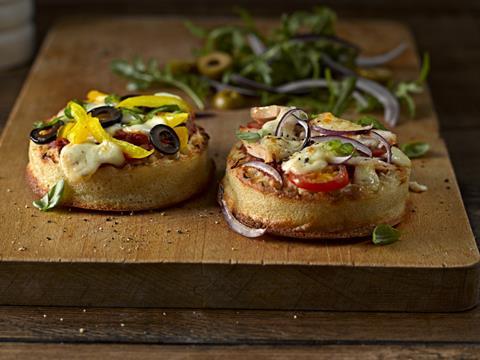 1. Crumpet pizza
What do you get when you cross a crumpet and a pizza? A crumpizza, that's what. Formerly a culinary delight reserved for renegade social media cooks, the crumpizza became a mainstream topic of conversation last month as Warburtons unveiled a video guide to making one of your own. Simply toast a crumpet, spread over tomato passata, mozzarella and the toppings of your choice, and grill on medium heat for one to two minutes. The results proved a crowdpleaser, as one Twitter user declared crumpizza the delicacy that would "reunite Britain".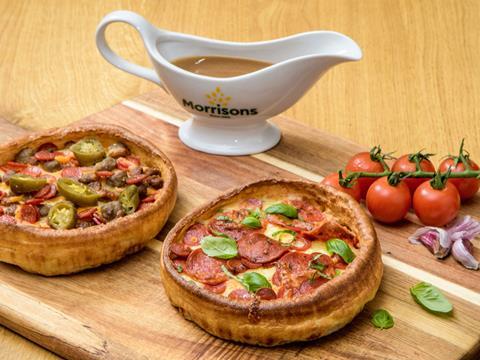 2. Yorkshire pudding pizza
This headline-stealer came courtesy of Morrisons, which brought out the Yorkshire pudding pizza to its stores at the beginning of the month. Customers eager to fuse a Sunday lunch staple with Italian heritage can choose between two flavours – classic pepperoni and meat feast – for the duration of February only. This wasn't a totally new concept; Morrisons took its cue from the Rub Smokehouse & Bar chain, which put Yorkshire pudding pizza on its menu in autumn. But Twitter was nonetheless sent into a frenzy. One user reported being "disgusted and impressed in equal measures", while another described it as a "game-changer".
3. Breakfast pizza
Can't decide between a full English and a pizza? Now you can have both. Brunch pizzas are popping up all over London's restaurants as they try to capitalise on the lucrative sweet spot between breakfast and lunch. Trendy eatery Crust Bros launched a healthy version with avocado, mozzarella and egg in November, while modern Italian restaurant Hai Cenato has gone with more of a full English feel, with tomato, sausage, oregano, prosciutto, mushroom and egg. Just this week, Islington trattoria Radici looked to cover all bases with a pizza divided into thirds: smoked salmon and yoghurt, poached eggs and avocado, and prosciutto and mushroom. How long before the supermarkets follow suit?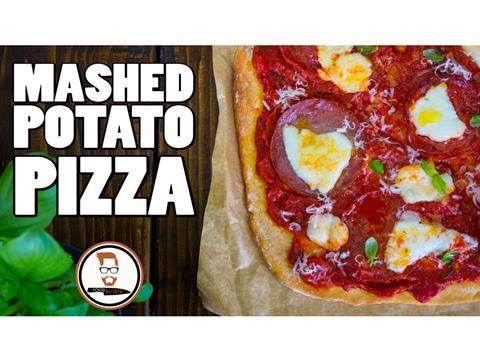 4. Mashed potato pizza
Fear not, this isn't advocating the use of mashed potato as a pizza topping. Instead, Mash Direct worked with the Food Busker – aka John Quilter, Jamie Oliver's business partner – to come up with a new gluten-free pizza. Quilter used mashed potato, flour, baking powder and parmesan cheese to whip up a base without the gluten. Despite being made "in the middle of a field" in Northern Ireland without much in the way of cooking equipment, Mash Direct marketing director Jack Hamilton says it "came out really well".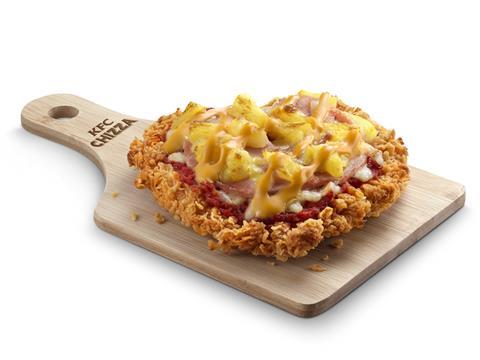 5. Chizza
Sadly, the KFC chizza – using chicken as a pizza base – is not yet available in the UK. Promising "all chicken, no crust", this Singapore-originating innovation is essentially fried chicken topped with mozzarella and tomatoes. That's one way of swapping carbs for protein.