1. Green coffee
It looks like tea, smells like tea and tastes a bit like tea. It is even brewed in a bag. But don't be fooled. These drinks are actually the product of green coffee beans.
Feel Good Green Bean Coffee says it is one of the only companies in the UK making these beverages, which taste a bit like green tea without the bitterness.
There are plenty of benefits beyond your standard coffee, too. Green beans release a steadier energy boost and retain health benefits usually lost in the roasting process, says director Priya Dhir, including antioxidant content and fat-burning properties.
The company has already secured a listing at Ocado, where it retails at £6.99 for a pack of 14 bags.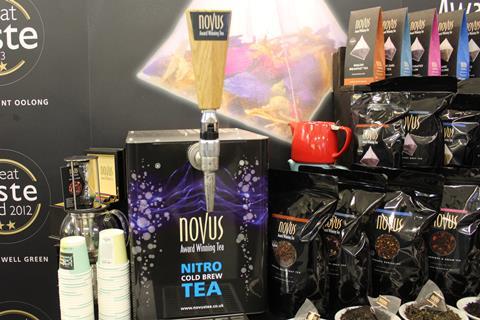 2. Nitro cold brew tea
Cold brew coffee was almost everywhere you turned at the London Coffee Festival. One company putting its own twist on the trend was Novus.
Its nitro cold brew tea machine – which has already generated interest from foodservice operators and universities – can turn any of its teas into a smooth, creamy cold brew. Novus says the idea came from last year's hot summer, when consumers were shunning traditional hot beverages in favour of colder fare.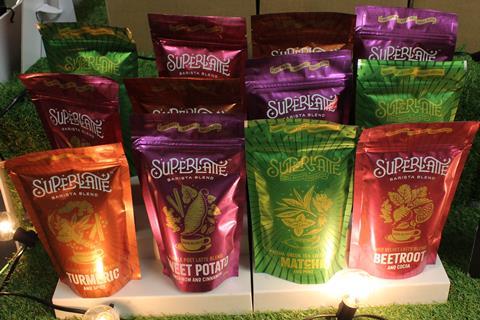 3. Sweet potato latte
Yes, you read that right. We've had the turmeric latte, matcha latte and the beetroot latte. Now there's the sweet potato latte.
Superlatte, which was showing off the purple blend at the festival, says it is a delicacy in South East Asian countries such as Malaysia, Korea and Singapore. It has replaced the fairly hefty sugar content in traditional recipes with cardamom and cinnamon for a healthier hit of sweetness.
The blend taps into the bevvy of Instagrammable blends seen at the festival, also including a ruby hot chocolate.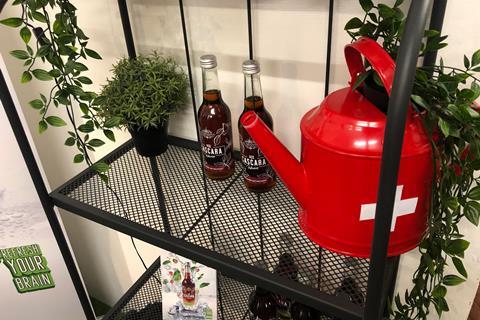 4. Cascara
This coffee-based soft drink is already big in the US. In Europe, the brew – a product of the coffee cherry – remains relatively unknown.
One company looking to change all that is Swiss operator Ice Cascara. It certainly ticks plenty of consumer trend boxes: this brand is naturally sweet but contains no sugar, is organic, and is a natural source of antioxidants.
Sounds perfect for the ever more health-conscious soft drinks market.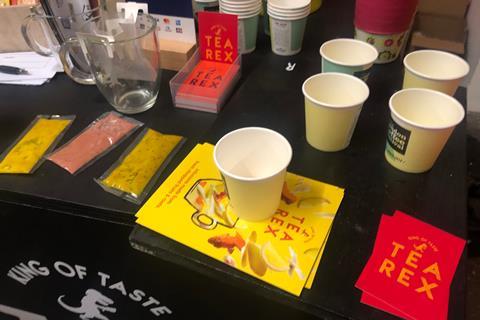 5. Fresh tea in a pouch
Tea Rex debuted its fresh teas in a pouch last January. But there has been a crucial change since launch: they are now ambient, rather than chilled. That allows it to compete in the same space as dried fruit teas.
The brand has already secured a listing on Ocado – something the team achieved after pitching in a dinosaur outfit – and says another major listing is on the horizon.
Yes, it's pricier than your average fare at £4.49 for a box of seven on Ocado. However, it says consumers are prepared to pay a premium for the fresh ingredients and taste of its infusions, which pack a punch above your usual fruit or herbal brew. Flavours include Rhubarb, Ginger & Redcurrant, Turmeric & Lemon and Turmeric & Black Pepper.