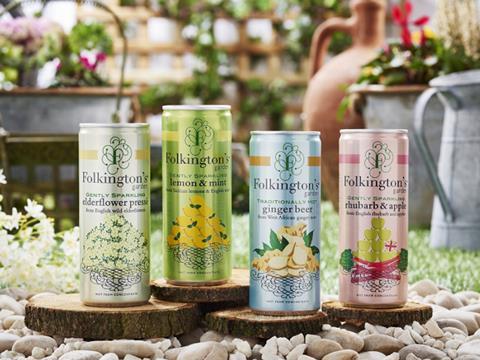 Natural drinks brand Folkington's is set to debut four low-calorie canned sparkling juice pressés next month.
The Folkington's Garden range will be sold through independent and regional wholesalers in Ginger Beer, Elderflower, Rhubarb & Apple and Lemon & Mint flavours, in cases of 12.
Each drink (rsp: £1.20 per can) contains fewer than 100 calories and has an 18-month shelf life.
"This is a huge and exciting leap forward for the Folkington's brand, which has grown 10-fold in the past four years," said Paul Bendit, founder of Folkington's.
"Cans are rapidly gaining popularity for premium drinks and are also friendly to the environment. This new range of sparkling drinks complements our range of fruit juices."