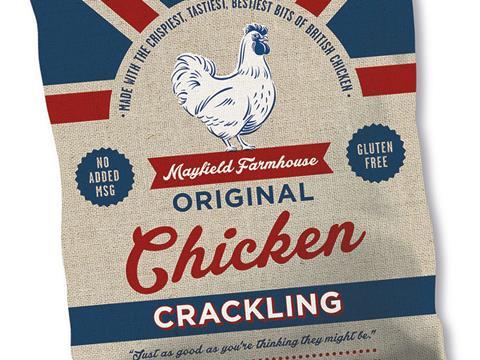 Snack brand Fowl Scratchings is being relaunched and rebranded as Chicken Crackling.

Advertising copywriter Robert Jebb launched Fowl Scratchings - made from crispy chicken skin - in February this year but has revamped the brand after finding the name was confusing potential buyers.

"Fowl was too clever, people were unsure," said Jebb. "So we are keeping it simple and are telling the world what it is. We have also improved the recipe."

Mayfield Farmhouse Chicken Crackling, which is lightly salted, will be rolling out from 1 September in 35g bags (rsp: £1), and will also be available to the trade for use as an ingredient. The snacks are distributed exclusively by The Real Pork Crackling Company.