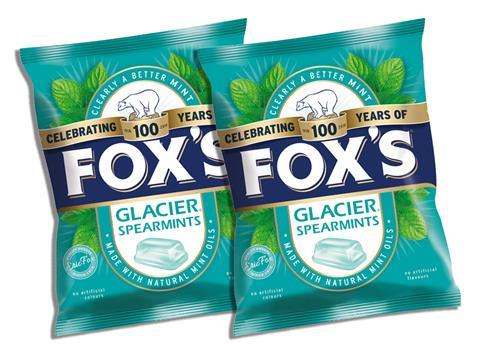 Big Bear Confectionery is to mark the 100th anniversary of its Fox's brand with the launch of its first mint since the original Glacier Mint in 1918.

Made with natural mint oils, the new Fox's Glacier Spearmints promises "a milder, sweeter flavour profile" than its predecessor.

The candies are set to roll out in May in a 200g bag (rsp: £1.40) along with limited-edition Fox's Glacier Tropical, which will be available until September.