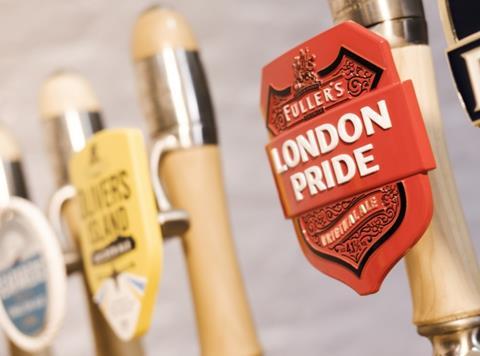 Fuller's Beer Company has begun developing a non-alcoholic version of its London Pride ale.
Fuller's MD Simon Dodds told The Grocer the Chiswick brewery had done "an initial test" on a recipe, using reverse osmosis to remove alcohol from the beer, with an eye to launching roughly six months from now.
"We need to do more trials and go through the R&D properly but the first one we did actually didn't taste bad - but you have to keep adjusting the balance," he said. "We are definitely on to something."
Low and no-alcohol was "becoming a category you need to be in", Dodds added, not just domestically but in export markets such as Scandinavia.
Fuller's plans to launch a slew of craft beers over the coming year and rebrand its classic Extra Special Bitter to tap a younger audience. It is also set to launch a canned, unfiltered version of London Pride by spring to the off-trade.
Its new 10-barrel 'pilot-plant brewery' is set to open in coming months for Fuller's to work on small-batch beers and test potential additions to its core range.