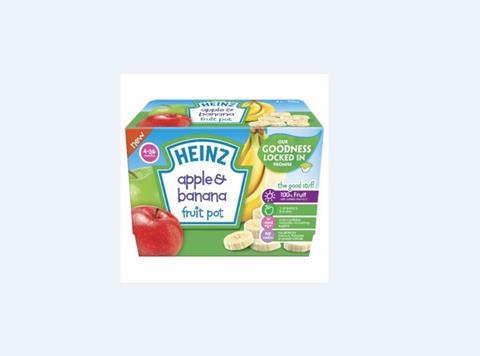 Heinz has added a fruit pots range to its infant feeding line-up.
Made with 100% fruit, the newcomer is being rolled out now in three banana-based variants – apricot, apple and apple & apricot (rsp: £1.75/four 100g pots).
Aimed at babies aged four months-plus, the steam-cooked trio contains no added sugar or artificial flavours and is positioned as the "perfect" breakfast or snack.
The products were also ideal for on-the-go as each pot featured a re-closable lid – a unique feature within the baby pots category, said marketing executive Ruxandra Maria.
Heinz was hoping to replicate the success of the fruit pots in Italy, where the range was first launched and had proven a "big hit", said Maria.