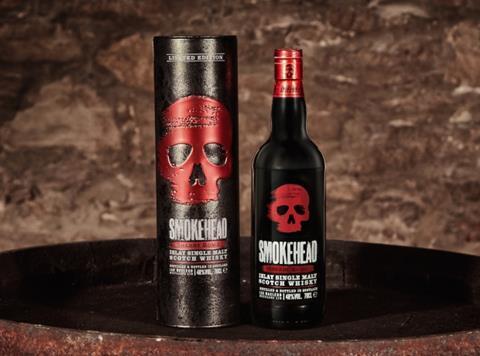 Scotch distillery Ian Macleod has unveiled a new sherry cask-aged version of its Smokehead whisky brand.
The whisky (48%) is heavily peated and "influenced by oloroso sherry casks to create a smoke, spicy and rich flavour", according to the distiller.
It has rolled into specialist and online retailers (£64.99/70cl).
The dram was "more explosive than an armada cannonball", said Smokehead brand director Iain Weir. "It's not for everyone, but if you're after a bold, peaty whisky that's been blasted by rich sherry casks, then this is the delicious taste explosion you've been waiting for".
It follows the launch of Smokehead High Voltage, a higher-abv (58%) expression of the range's core whisky, earlier this year.