Britvic's Robinsons has ditched its sponsorship of the Wimbledon Open after 86 years, but new products are popping up left and right to celebrate the return of the iconic summer tournament.
Strap in for plenty of strawberries and cream
Strawberries & Cream Milk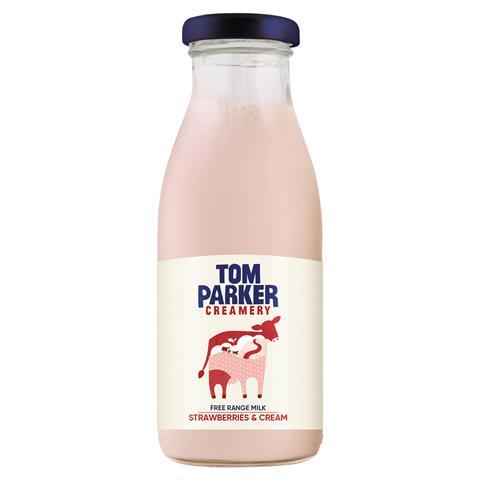 £1.60
The Tom Parker Creamery has unveiled a free-range milk with strawberries and cream in Sainsbury's. The launch brings glass to on-the-go milkshakes, with double cream and strawberry purée milk from free-range grass-fed cows that the supermarket describes as "quintessentially British" and "ideal for those with a sweet tooth".
Strawberry Gin Liqueur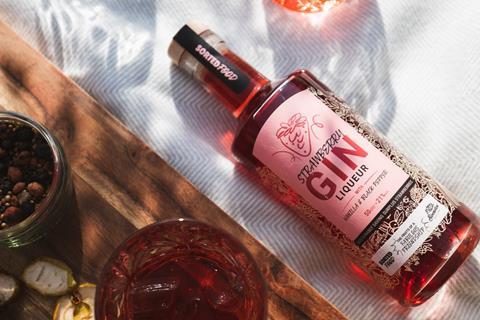 £22.95
Made by Sorted Food and Sloemotion Distillery, Strawberry Gin Liqueur with Vanilla & Black Pepper is a new flavour for 2022, made with batches of surplus strawberries from 2021's harvest that went uneaten after events were postponed due to the pandemic.
Return4Reward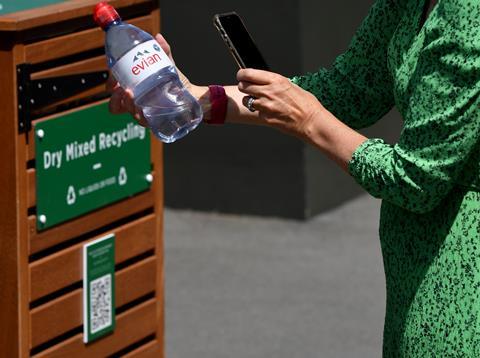 Evian water might not be new, but its recycling scheme is. Being trialled at Wimbledon, the scheme sees consumers who scan their Evian bottles or cans before recycling them at the championship entered into a prize draw for prime tickets to the Wimbledon 2023 Women's Finals. The brand said the pilot reward scheme was part of its longer-term commitment to become a 100% circular brand by 2025, adding that the initiative would provide data and insights to further understanding of consumer recycling behaviours through digital technology.
Baileys Strawberry Cream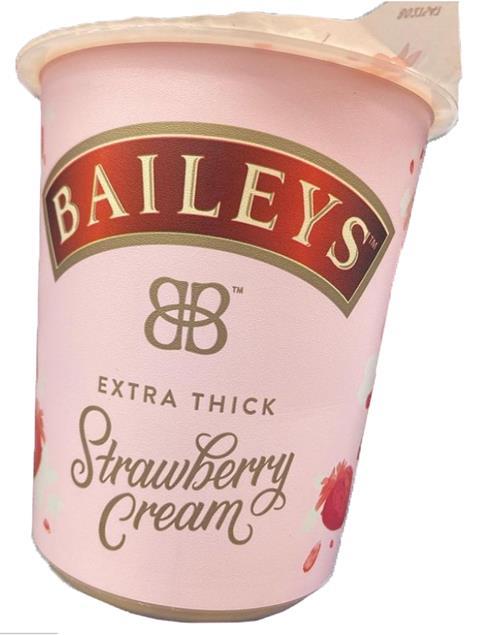 £1.99
Baileys Extra Thick Strawberry Cream has landed in Aldi for the duration of the tournament. It combines the velvety thickness of regular, boozy Baileys cream coming in at 4.4% abv with the sweetness of fresh strawberries, the discounter said.
Strawberries & Cream Tea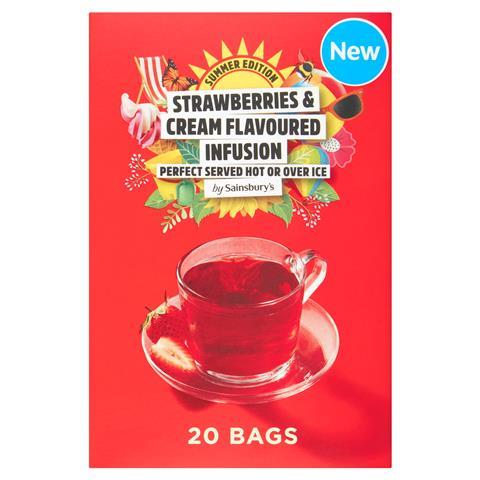 £1.50
Strawberries, cream and tea. Even the Churchill dog isn't as classically British as this trio, though having them served in a single mug will surely be a novelty. Sainsbury's says its summery tea infusion is ideal to drink hot or cold, ideally over ice and berries if the latter.
Letterbox cocktails

£6.50 each
These premixed cocktails by Nio come in a new trio of summery flavours and fit through a letterbox with minimal hassle. The Tea Sour with T+ liqueur and lemon, the Mango Margarita with Exotico Blanco Tequila and Bols Mango Liqueur, and the Roasted Amaretto Sour, with Adriatico Amaretto Roasted Almond Liqueur have abvs between 16.8% and 18.5%, making them much stronger than your average premixed cocktail.
Pud Deuce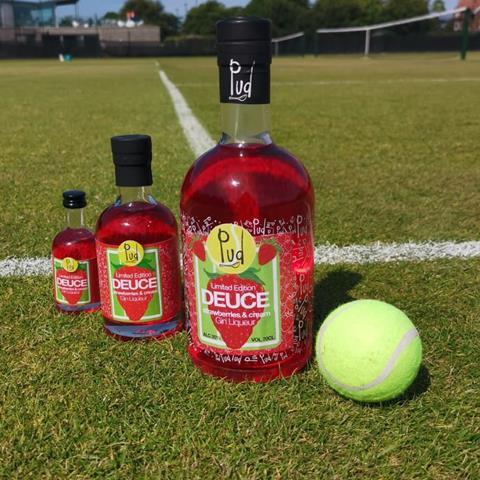 £3.99/5cl, £7.99/20cl, £24.99/70cl
In three sizes, this limited-edition strawberries & cream flavoured gin liqueur by Pud aims to make the most of all things tennis. Its small-batch gin is combined with notes of coriander and juniper in this iteration, which Pud suggests serving in a shot glass topped with whipped cream.
Extra Special Tennis Treats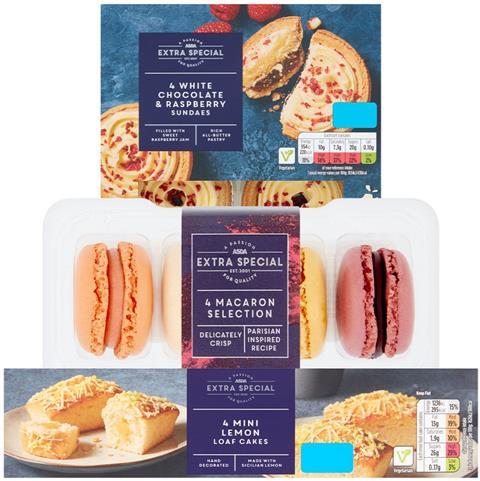 £6.50
Asda has opted for bundles of its premium Extra Special SKUs to create a package of items ideal for relaxing and taking in the tennis. Its Extra Special Lemon Mini Loaf Cakes, Extra Special White Choc Sundaes and Extra Special Macarons are the perfect addition to any Wimbledon spread, it says.
Coconut Collab Double Cre&m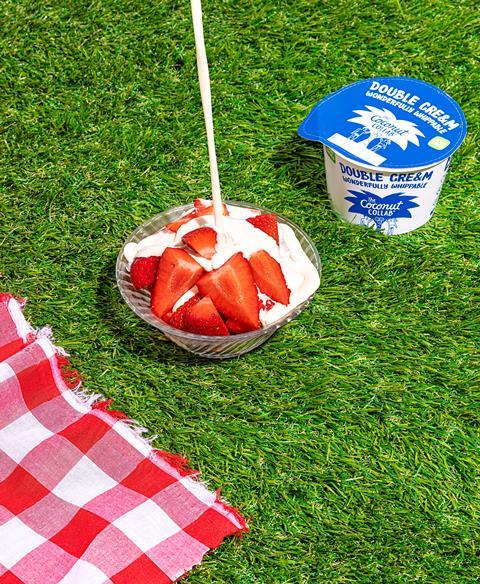 1.75
The Coconut Collab's plant-based alternative to double cream has launched in Tesco, Sainsbury's and Ocado just in time to veganise one of the dishes most associated with Wimbledon and the British summer, strawberries and cream.