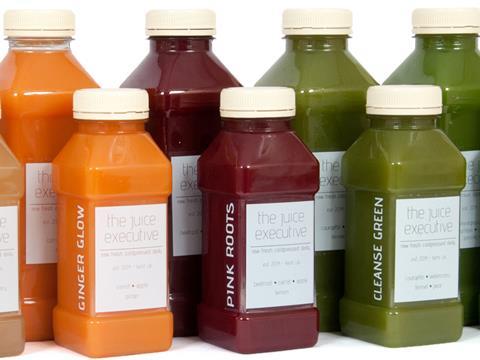 Kent-based The juice Executive has opened a plant producing 'raw' cold-pressed veg juice.

About £125,000 was spent on fitting out the Lordswood plant, which has a capacity of 1,500 litres per day and will enable wider distribution. The company offers seven juices (rsp: from £3.90/250ml) through independents and its website, as well as supplying foodservice and other manufacturers.

It claims to be the only cold-pressed vegetable juice supplier not to use High Pressure Processing. As a result, its raw products have a chilled life of three days compared with 28 for HPP products, but the company said it could deliver juice the morning after pressing.