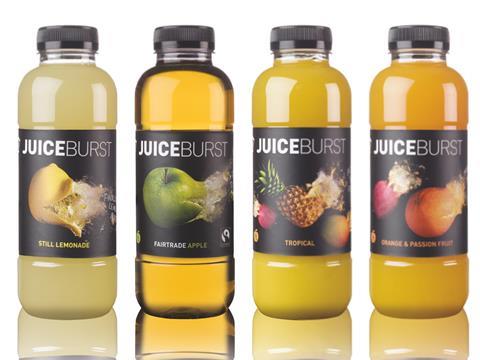 Juiceburst has announced the launch of a "schools approved" range of soft drinks ahead of upcoming government legislation.
The new range will be available in six flavours at £0.95/330ml. It contains no added sugar, using natural substitute Stevia instead.
"We have been very busy developing a range of products that not only meet the new criteria, but deliver the great taste consumers have come to expect," said Jon Evans, marketing director at Juiceburst.
The government's Requirements for School Food Regulations 2014 will come into force as of January 2015 and are aimed at ensuring a higher standard of food for schoolchildren nationwide.
"We have been able to bring the new range to market four months ahead of the legislation to ensure wholesalers and catering managers have plenty of time to make the switch to our new schools range ahead of January," Mr Evans added.
Juiceburst's new range will continue to incorporate 'Blippable' digitally enhanced labels, which give consumers the chance to play games and win prizes online.