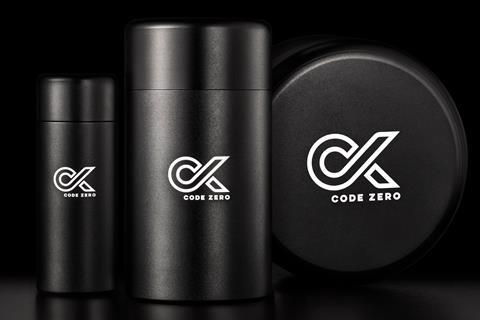 King of Shaves expects to remove "millions of tonnes" of plastic from the male grooming category within the next three years through its sustainable spin-off brand Code Zero.
The result of 15 months' planning, Code Zero is a range of personal care products in refillable formats made from aluminium and cork. The first, a shave stick, is currently available to pre-order via Indiegogo at an 'early bird' price of £10.
Distribution is set to begin in July, with an rsp of around £15 for a stick and two 75g refills. King of Shaves expects the product to save 15 tonnes of plastic in its first year of sale.
Further Code Zero options, including moisturiser, lip balm and beard oil, are expected in late 2019, and all refills will be sold in 100% recyclable and/or compostable packaging.
So far, King of Shaves – UK grocery's third-biggest shaving preparation brand – had invested around £120k in its new brand, founder Will King told The Grocer. His aim was "to take a lead in what is the right thing to do" in encouraging sustainable shopping. "Input costs will be higher, but I reckon our sales will really, really benefit."
Code Zero's products and refills will have rsps in line with King of Shaves' lines. King didn't want high prices to discourage shoppers from making environmentally conscious decisions, he said. "You've got to help people. You can't charge them to be good to the planet."
The launch came after the UK's toiletries industry had been revealed to be one of the biggest contributors of the global waste plastic in landfills and oceans, King added. "For the past 15 months, I've been getting increasingly nervous about microplastics and single-use plastic. There's a lot of plastic on supermarket shelves."
As a result, King of Shaves has pledged to remove single-use plastic from its core portfolio by no later than 2023 – to "reduce the impact of the 120 billion pieces of packaging disposed of by the cosmetics industry every year".