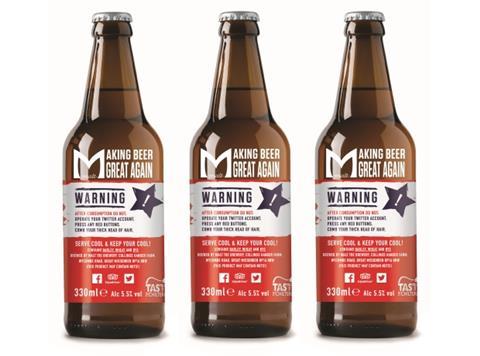 Craft brewery Malt The Brewery has added a Donald Trump-inspired ale to its roster.
Trumped Up American Pale IPA (5.5% abv) has rolled out this month into Spar and Costcutter, with an eye to attracting younger shoppers (rsp: £2.99/330ml).
Malt typically brews more traditional ales and "wanted to try something a little bit wicked and mischievous", said Emma Jones of brand agency Redshoe, which designed the bottle's American-style pack.
Malt owner Jenny Watson said the beer had performed "beyond our expectations" despite only having been on the market for a matter of weeks, and was proving particularly popular with female drinkers.