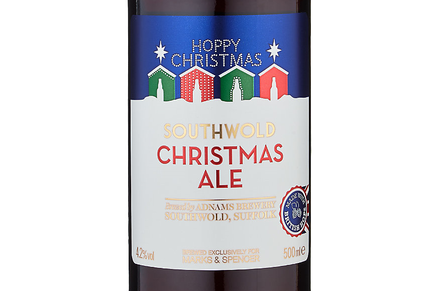 Marks & Spencer is selling a keg of festive ale, which the retailer claims is a 'first on the high street'.

Aimed at those holding parties, the 'hassle-free' Southwold Christmas Ale keg holds almost nine pints of beer and is described as a 'dark winter ale with fruity flavours'.

The drink, which is brewed with English malts and hops and features the on-pack words 'Hoppy Christmas', is available now priced £20/five litres.