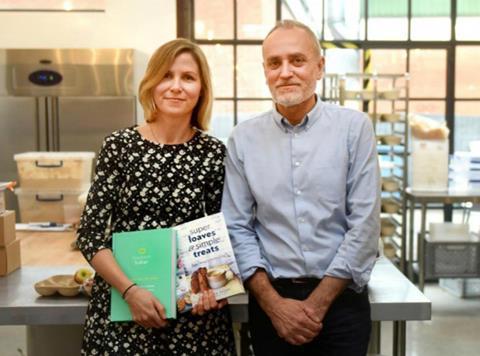 Bakery startup Modern Baker is hoping to take its healthier range of goods to "another level" later this year, having won its fourth successive award from Innovate UK.
The £100k investment means the Oxford business has now received more than £1m of government funding in the past 18 months for R&D focused on improving the quality of dietary carbohydrates.
Modern Baker is working with food technology company Campden BRI on investigating the impact on the human digestive system of freezing long-fermented bakery products, and the effect it has on blood glucose response, fibre levels and nutrition.
The findings would inform Modern Baker's next iteration of lines, currently dubbed Bread 2.Dough, said brand co-founder Leo Campbell. "We have a very clear vision about what we're looking for."
The business had succeeded in its funding applications to Innovate UK because the agency was "really behind disruption in the food industry if it means healthier" he told The Grocer.
Modern Baker is awaiting a response to a further funding application to support its research into freezing.
Freezing was "a vitally important new frontier for the bread industry" Campbell added. "Our research suggests it can add a further healthy dimension to our already healthy bread and cakes, over and above supply chain and wastage advantages – and freezing can actually further improve the flavours."
With gut health as a major focus, Modern Baker last year launched a range of sliced loaves positioned as healthier options, following 18 months' development with Campden BRI, Newcastle University and other partners.
"Our next level of bread will be optimised to be even healthier," said Campbell. "Our proposition is provenance, nutrition and taste in equal measure."
The brand's clean label breads, cakes and biscuits are currently available in Planet Organic, Selfridges and independent retailers, as well as its own 'concept café' in Oxford.