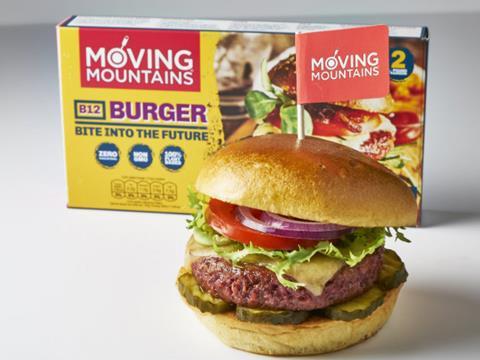 Amid mounting speculation that US plant-based burger brands Impossible Foods and Beyond Meat are soon to arrive on UK shores, a British contender has announced plans to launch its own offering in a bid to shift consumer tastes towards meat-free alternatives.

The Moving Mountains meatless burger is set to launch into foodservice in the new year, with retailer listings in the frozen aisle to follow.

The brand claims its burger patty smells, sizzles and even 'bleeds' like meat when cooked, despite being entirely plant-based.

It contains mushroom; potato; coconut oil; soy and wheat proteins; and added vitamin B12, while beetroot juice gives the illusion of bleeding.

Simeon Van der Molen - the founder of the Ecozone range of cleaning products - is behind the Moving Mountains brand. He claimed the burger replicated meat in texture and nutrients while "refusing to compromise" on taste.

"Our 100% plant-based meat B12 burger has taken scientists, chefs and farmers over 100 test kitchen recipes and two years to make and is the closest replication to animal meat in the UK, but requires less land, less water and produces fewer greenhouse emissions," said Van der Molen.

"Consumers are no longer satisfied with bland free-from options and demand products that are innovative, exciting and use ground-breaking techniques to provide the best possible taste."
Read more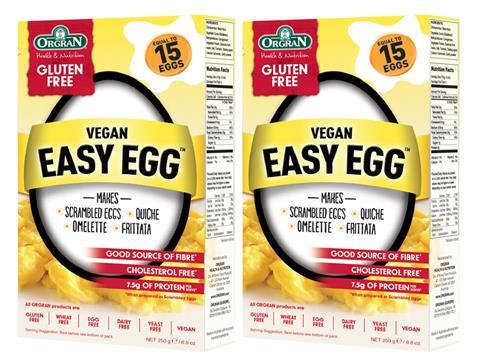 The product is designed to cater for vegans, vegetarians and meat-eaters alike, he added, with the brand hoping to provide a solution in the search for sustainable alternatives.

It comes as US sensation Beyond Burger looks set to move across the Atlantic, confirming in October that it would be heading to the UK in 2018, with Beyond Meat executive chair Seth Goldman calling the British market a "profound opportunity" for the brand.

The Grocer understands that Beyond Burger, a Beyond Meat product which counts tycoons Bill Gates and Leonardo DiCaprio among its backers, has already secured a listing in Tesco. A Q1 launch is scheduled to see the product on shelves six years after the brand first registered its UK trademark, sources claim.

Both Tesco and Beyond Meat declined to comment on the listing.

On its website, Beyond Burger compares its health and nutrition credentials with that of a beefburger, claiming more protein, iron and calories with less cholesterol and fat.

California-based Beyond Meat recently secured a $55m cash injection from US poultry giant Tyson Foods, which now owns a minority share in the business, to triple its production.