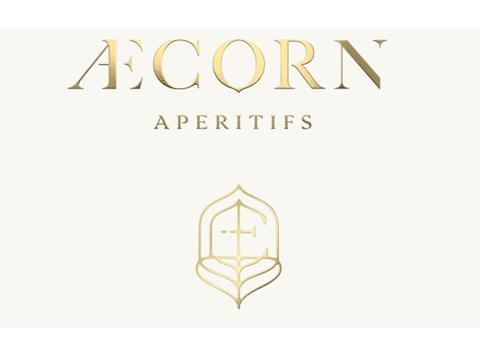 Diageo-backed non-alcoholic spirits pioneer Seedlip has revealed plans to launch a new aperitif brand, called Æcorn Aperitifs, next year.
The Æcorn Aperitifs portfolio is set to feature aperitifs "informed by 17th century English herbal remedies", according to Seedlip, with three SKUs due for release in early 2019.
The drinks would be produced "from English-grown grapes and aromatised with herbs, roots and bitter botanicals", said the brand, and would tap shoppers looking to pair non-alcoholic beverages with food.
They will be sold in 50cl bottles and cases of six - although Seedlip did not reveal the final details of their flavours.
The new brand is the brainchild of Claire Warner, former head of spirit creation and mixology at Belvedere Vodka, who joined Seedlip as MD for new brands in January 2018.
Since Seedlip's launch, the world of non-alcoholic had "shown itself to be dynamic and exciting", she said. "We hope that the introduction of Æcorn Aperitifs will additionally help solve the dilemma of what to enjoy with food, when you're not drinking.
"Seedlip has given those who are not drinking a seat at the bar, and now Æcorn Aperitifs will give everyone who is not drinking a seat at the table."
It comes on the back of a bumper year for Seedlip, which recently made its debut in Waitrose. It is also listed in Tesco and Ocado.
The brand was the first non-alcoholic spirit to draw the attention of Diageo, which took a minority stake in the then-fledgling brand, enlisting it for its accelerator programme Distill Ventures.
Yet competitors are now beginning to rear their heads as a growing number of shoppers opt for more virtuous booze.
Pernod Ricard, for instance, unveiled Ceders, its own 0% abv 'gin alternative' in the summer (rsp: £19.99/50cl).
Meanwhile Alex Carlton, the man who created Funkin cocktail mixers, has launched a duo of non-alcoholic gin and rum called Stryyk which, at £14.49 for a 70cl bottle, are significantly cheaper than Seedlip, whose drinks cost closer to £30.