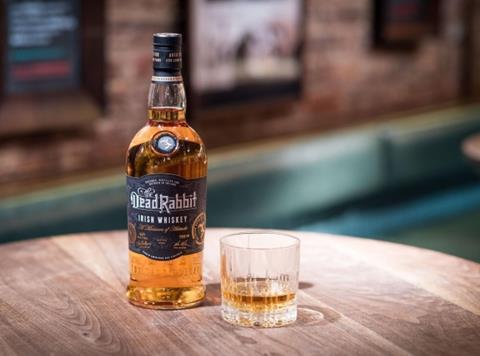 The owners of famed New York bar The Dead Rabbit are launching a five-year-old Irish whiskey into the UK.

Named after the bar, crowned the world's best in 2015 and 2016, The Dead Rabbit Irish Whiskey (44% abv) is a blend of single malt and grain whiskeys made by distiller Darryl McNally of The Dublin Liberties Distillery. It is available exclusively from specialist online retailer 31Dover.com.

The "light and aromatic" drink had "toasted oak notes and a hint of caramel" said the brand. "The palate has a deep, rich, mellow feel, finishing with a long, soft hint of vanilla."

It is the latest in a series of exclusive tipples to launch through 31Dover. Last month UK craft rum brand Cloven Hoof launched a limited-edition, 66.6% abv rum called Over Hoof, of which only 666 bottles were produced, via the website.