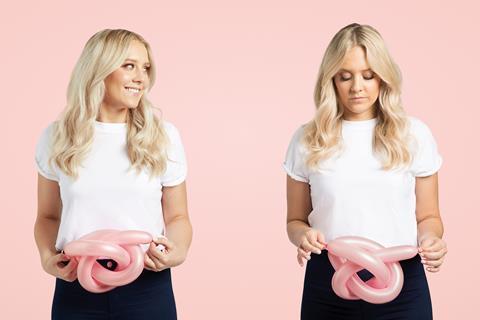 Online wellbeing brand The Gut Stuff is to launch into fmcg with a quartet of high-fibre snack bars.
The range, called Good Fibrations, will roll out on 9 November.
It will comprise four flavoured snack bars, each containing 10g fibre – a third of the recommended 30g daily fibre intake – per 35g bar.
They are: Raspberry & Coconut, Apple & Cinnamon, Peanut Butter and Chocolate & Hazelnut.
They will launch exclusively online with a mixed flavour pack of 12 bars (rsp: £15) before launching packs of individual flavours at a later date.
The online platform was founded by DJ duo The Mac Twins in 2017, who discovered through research that, despite having 100% identical DNA, their gut microbiome (the ecosystem of organisms that live in our digestive pipes) shared less than a third of the same bacteria, yeast, funghi and viruses.
The move into fmcg signified the brand "bringing the mission to life", said co-founder Lisa Macfarlane.
"We had to bring out a product, everyone was asking us to," she added.
"As a brand we are very much about being accessible – wellbeing doesn't have to be about gong baths and standing on your head drinking a green smoothie."