The premium chocolatier is marking the most loved-up day of the year with a host of romantic additions. But it's not all hearts and flowers – this year, the retailer has created gifts suitable for friends, relatives and colleagues, as well as significant others. Here's a look at what's on offer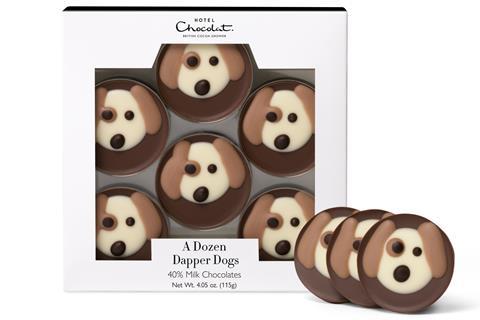 A Dozen Dapper Dogs
Rsp: £8
In puppy love? This set of solid milk chocolate discs decorated with white chocolate pooches could be the ideal gift for dog lovers.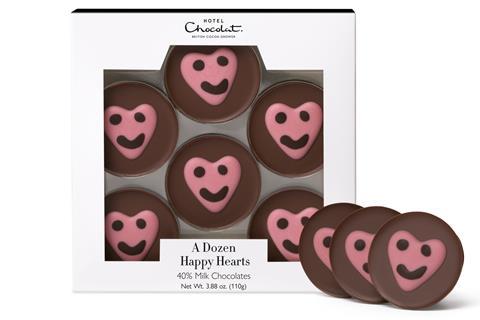 A Dozen Happy Hearts
Rsp: £8
Whoever the recipient, this set of 12 Happy Hearts is sure to raise a smile. The discs are made from solid 40% mik chocolate topped with smiling raspberry lovehearts.
Chocolate Macarons
Rsp: £8.50
They're macarons, but not as you know them. Instead of meringue, these confections are made from chocolate discs sandwiched together with creamy whip. They come in milk chocolate & hazelnut praline, white chocolate & passionfruit, milk chocolate & orange and caramel-milk chocolate & raspberry variants.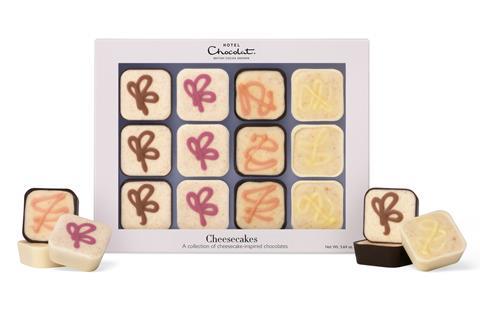 Cheesecake Box
Rsp: £10
Hotel Chocolat has recreated the flavour of cheesecake in bite-sized chocolate form. Featuring lemon, orange, strawberry and caramel flavours, the treats have an "authentic mascarpone tang" and a crispy layer of crushed cornflakes to represent the cheesecake base.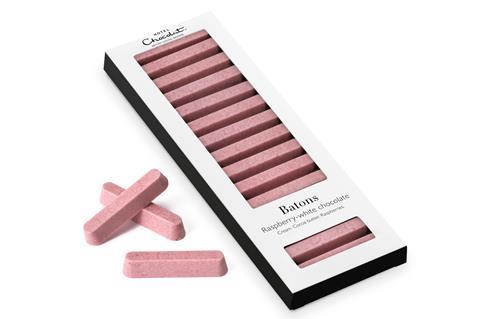 Raspberry-White Batons
Rsp: £6.50
Following the recent launch of its vegan Nutmilk Batons, Hotel Chocolat is introducing a raspberry & white chocolate version. The retailer says the "zingy-then-creamy" treats are perfect for nibbling, savouring and sharing.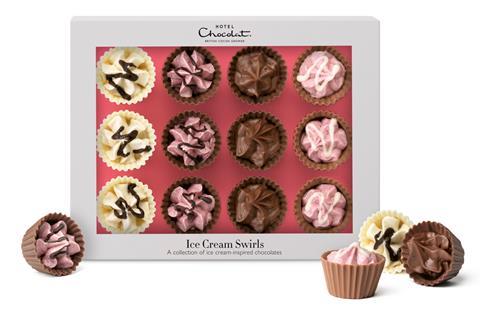 Ice Cream Swirls
Rsp: £10
Featuring vanilla, raspberry and chocolate & hazelnut flavours, these treats are whipped to a light, creamy texture and resemble soft-serve ice cream in a chocolate cup.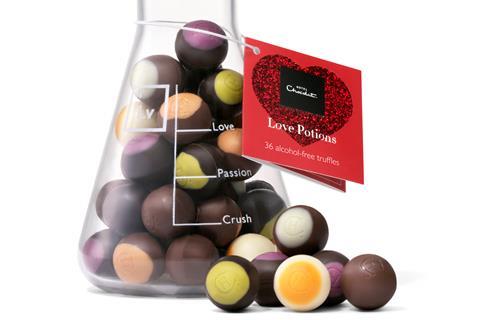 Love Potions
Rsp: £15
Love is all about chemistry – as is this unique gift. The reusable glass flask contains six chocolate 'love potions' in flavours such as One in a Melon, I Like You Cherry Much and Just Peachy.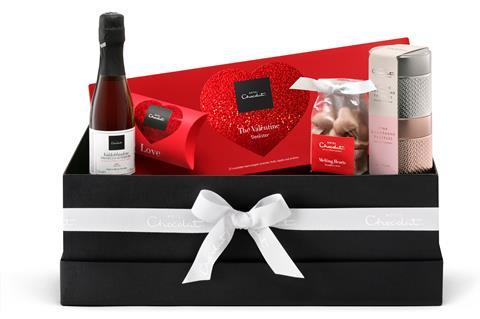 The Way to Your Heart Hamper
Rsp: £40
This extravagant hamper could be the way to the heart of any chocolate lover. Among other treats it features milk chocolate Melting Hearts, a Mousse au Chocolat Selector, Nano Slabs in Ultimate Caramel and Fruit & Nut flavours, and a bottle of bubbly.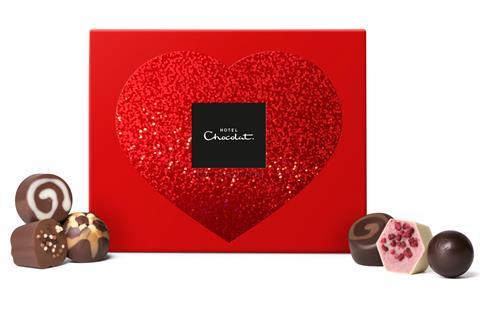 Valentine's Signature Box
Rsp: £15
Nothing says Valentine's Day like a classic box of chocolates. This one is filled with some of Hotel Chocolat's best-loved varieties, such as Billionaire's Shortbread, Raspberry Panna Cotta and Dark Dizzy Praline.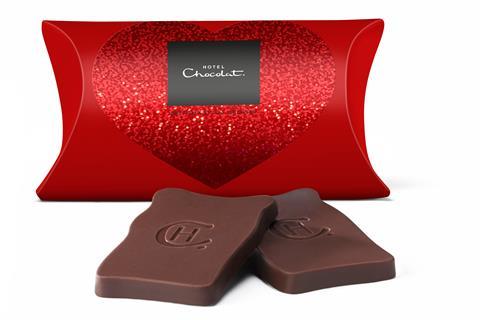 Simply No Words
Rsp: £2.50
Containing two milk chocolate Nano slabs, these dinky gift boxes already come bearing the word 'Love', 'Kiss' or 'Hugs'. Now Hotel Chocolat is launching a Simply No Words version – a simple token of affection without the mushy message.