There are a raft of new products joining Nestlé's Christmas range this year, including additions to its Kit Kat, Quality Street and Aero brands
KitKat Festive Friends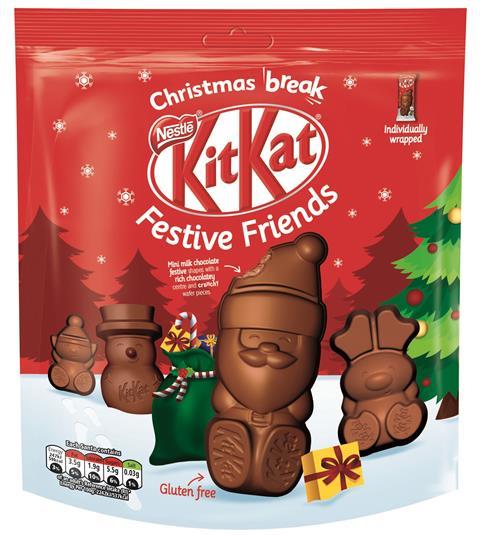 First launched last Christmas, Kit Kat's Santa will make an appearance again this year in the brand's Festive Friends selection (rsp: £3.50/220g). As well as 12 mini Santas – which are gluten-free – each bag contains 10 individully wrapped mini characters, including elf, gingerbread man, snowman and reindeer.
Milkybar Festive Friends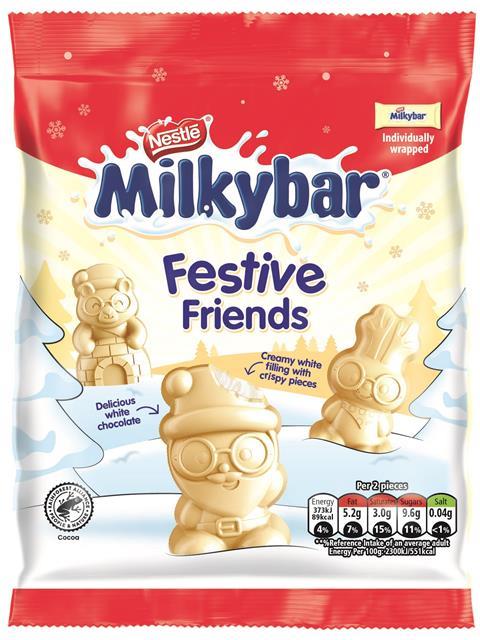 Kit Kat isn't the only brand getting a new Festive Friends selection this Christmas. This one from Milkybar features individually wrapped white chocolate treats with a creamy and crispy centre, in shapes such as bauble, Christmas tree, stocking and snowman (rsp: £1).
Aero Festive Snowy White Block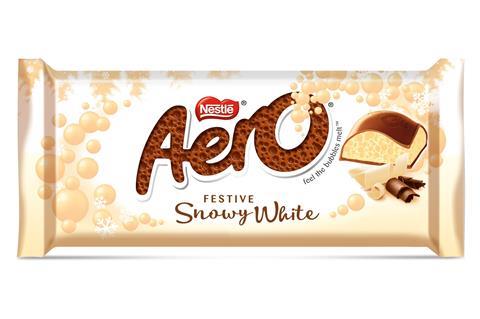 Following the success of last year's Dreamy White Snowbubbles bar, Aero is adding another white chocolate product this Christmas. The brand's Festive Snowy White Block (rsp: £1) features a bubby white centre enrobed in milk chocolate.
After Eight Mojito & Mint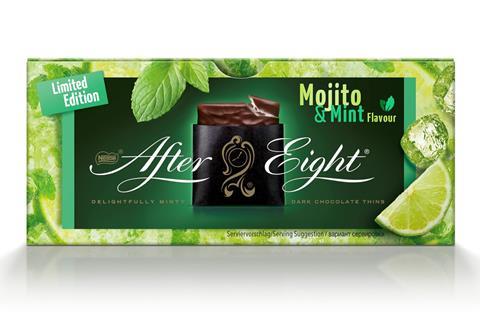 Last Christmas saw After Eight add a Gin & Tonic flavour to its range of after dinner mint chocolates. Now the classic festive confectionery is getting another boozy twist: Mojito & Mint (£2). The brand is also going into the Giant Tube format, offering bite-size pieces of dark chocolate filled with mint fondant (rsp: £1.38).
Quality Street 2kg Tin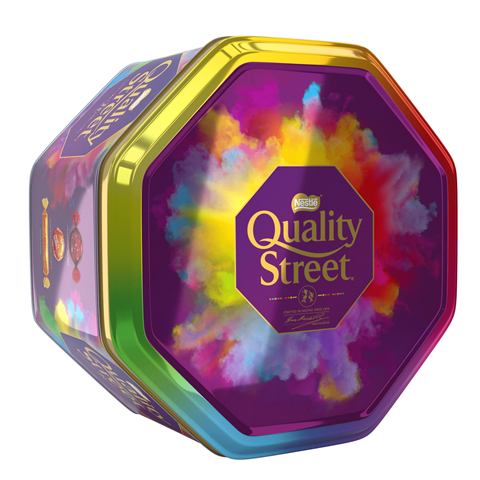 Christmas wouldn't be complete without a sharing tin of chocolates on the table. This new one from Quality Street weighs in at a hefty 2kg and contains all of the brand's classic flavours (rsp: £18.99/2kg). The product features this year's new tin design, which has a "modern feel" thanks to its "jewel-like sparkling colours", according to Nestlé.
Quality Street Intrigue Orange Truffles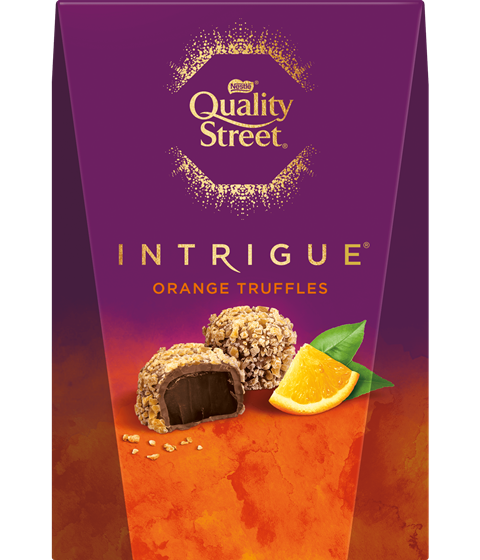 The chocolate orange trend isn't over yet. In fact, Quality Street is jumping on board with this new addition to its Intrigue range (rsp: £5). The treats feature an orange-flavoured truffle centre, encased in milk chocolate and sprinkled with dried orange segments. They join an existing Salted Caramel flavour.
Aero Bliss Peppermint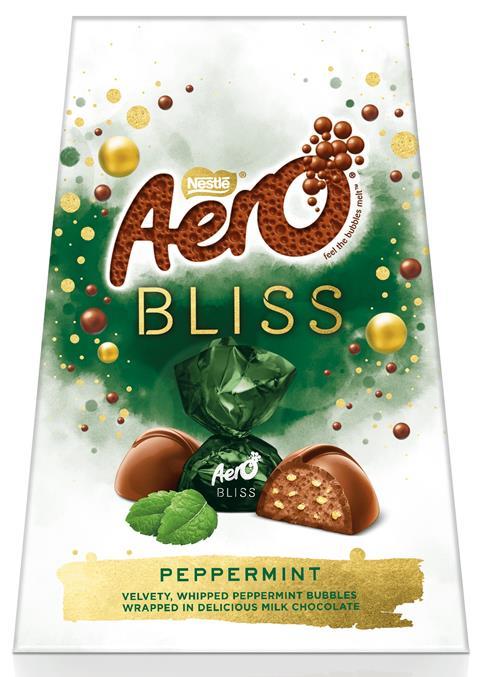 Aero is adding a fresh new flavour to its Bliss range this Christmas, which it expects to be "a smash hit with consumers". Joining the existing Mixed Selection, which features milk chocolate, salted caramel and praline flavours, Aero Bliss Peppermint pieces have a whipped chocolate centre, flavoured with peppermint and coated in milk chocolate (rsp: £5).