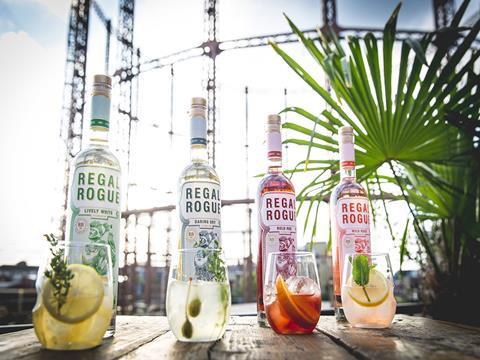 Australian vermouth brand Regal Rogue has made its national debut in Waitrose.

The brand's Bold Red, Wild Rose and Lively White flavours (16.5% abv) hit the retailer's shelves this week in 500ml bottles, with an eye to tapping "the trend for lower-alcohol drinks" (rsp: £19.99).

The vermouths are made with Australian wine and aromatics, which founder Mark Ward said in essence created "an aromatic wine-based twist based on gin which is ideal for low-abv aperitifs".

Vermouth as a category was "establishing itself as the quaffable aperitif of choice", he added.

To support the launch into Waitrose, it has partnered with drinks marketing company YesMore, and will be running "online brand presences and social media". It will launch a limited-edition bottle design by LA artist Jillian Evelyn next month at the London Moniker Art Fair.

It comes as the brand also plans to launch into several international markets over the coming year, including Denmark, Sweden, Norway, Finland and Honk Kong, having recently hit the US.