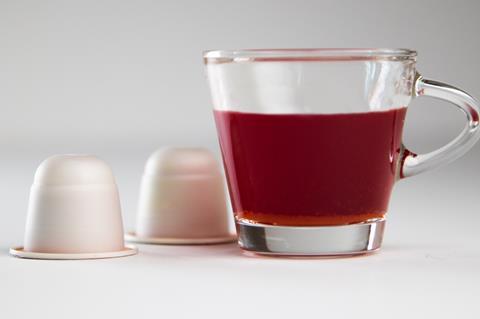 Soft drinks maker Rejuvenation Water has made its debut in hot beverages with Nespresso-compatible Immunity Health Pods.
The turmeric & beetroot-flavoured drink is caffeine-free and features root chicory fibre, amino acids, turmeric powder, beetroot extract and vitamins C, D & E.
Intended to be consumed as an espresso-sized shot, it promises to support "the normal function of the immune system and the reduction of tiredness and fatigue".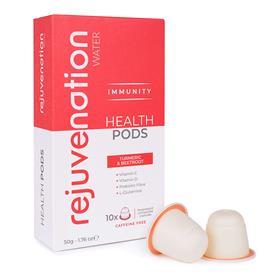 The capsules are fully compostable. Made from a "unique, plant-based biomass", they could be disposed of in general rubbish or food waste and "will be returned to mother nature within 18 weeks" according to Rejuvenation.
Immunity Health Pods is the result of two years' development. It had arrived "at a time when looking after one's health has never been more important due to the coronavirus pandemic" said the brand's founder, Kris Ingham.
"Coffee machines have never been so popular – but for too long, pod innovation has been seriously lacking and has always been constrained to coffee," he added. Rejuvenation's new pods were "going to be a real game-changer and completely shake-up the way we use coffee machines and look after our health".
The NPD (rsp: £8/10 capsules & £20/30 capsules) is on sale at the brand's website and Amazon, with a monthly subscription service also available.
The new drink comes comes after Rejuvenation sought in the autumn to raise at least £5k via the Indiegogo crowdfunding platform to help fund the launch.