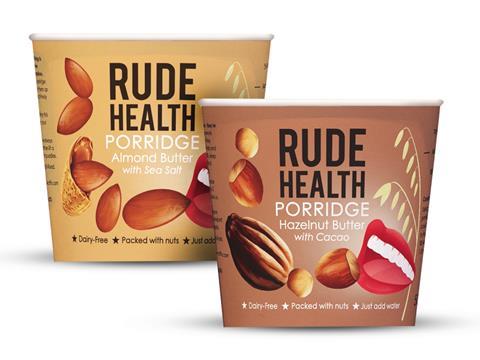 Rude Health has launched two on-the-go nut butter porridge pots as part of a plan to tap the convenience trend.

Almond Butter and Sea Salt, and Hazelnut Butter with Cacao porridge pots will be available in Sainsbury's from the end of this month (rsp: £1.50/50g). The brand will also release an almond drink in January in a 250ml format (rsp: £1.50). If the launch went well, Rude Health would consider coconut and hazelnut variants, said Tarquin Barrett, convenience sales manager.

"A lot of stores are focusing on food to go, so we're making sure our products are in supermarkets for people to enjoy at home, and also to go when they're out and about," he added.