The unsweet sparkling water or "seltzer" category is picking up speed in the UK and there's a flood of new brands and big players introducing products hoping to catch on to the consumer excitement. Here's our pick of what's new in the growing category: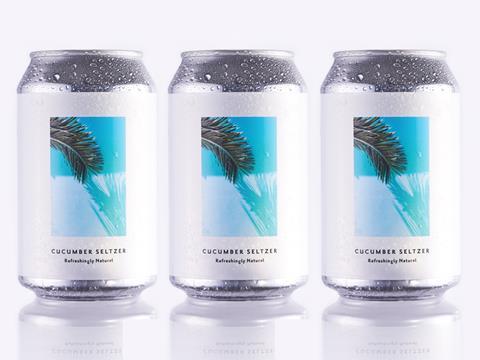 Something & Nothing
Manufacturer: Something & Nothing
RSP: £2.50/330ml
A brand new entrant to the market, Something & Nothing is only currently available in selected specialist retailers, hotels and fitness studios including Sourced Market, Ace Hotel and Barry's Bootcamp. The sparkling cucumber seltzer is made with all natural ingredients, comes in at under 40 calories a can and is lightly sweetened with grape juice concentrate.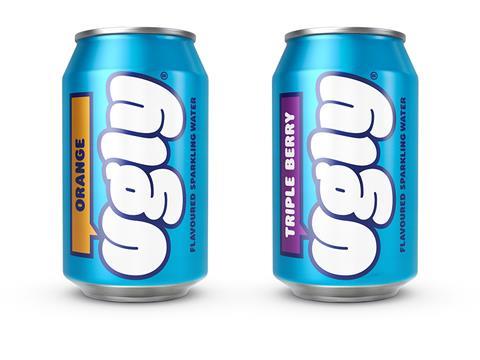 Ugly
Manufacturer: Ugly
RSP: 99p/330ml
Last summer, startup Ugly Drinks gave its entire range a shakeup which saw the brand overhaul its packaging, axe one flavour and add three more. The line-up of unsweetened sparkling drinks now includes Triple Berry, Orange, Tropical and Lemon & Lime and are made with fruit extracts, essential oils and natural aromas.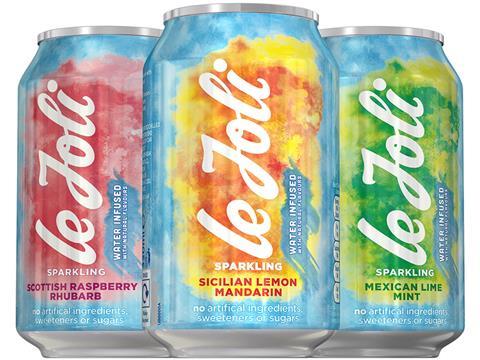 Le Joli
Manufacturer: AG Barr
RSP: £1/330ml
Barr quietly launched this trio on Ocado last month. Sporting a similar packaging style to US cult favourite La Croix, this sparkling water is infused with natural flavours, contains no artificial ingredients, sweeteners or calories and comes in three flavours: Sicilian lemon & mandarin, Scottish raspberry & rhubarb and Mexican lime & mint.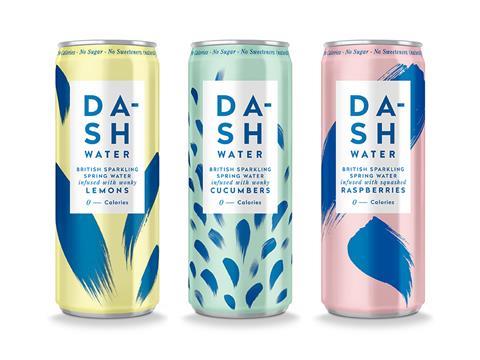 Dash Water
Manufacturer: Dash Water
RSP: £1.29/330ml
Dash added a third variant, Raspberries, to its unsweetened sparkling water range in February. The carbonated British spring water drinks are given a "subtle dash of flavour" by using pressed wonky fruit and veg that would have otherwise gone to waste. "The category has boomed over the last 5 years in the USA which has spilled over to the UK," says Dash co-founder Alex Wright "This year the unsweet category has become the buzz word category for UK grocery beverages buyers, catalysed by the sugar levy"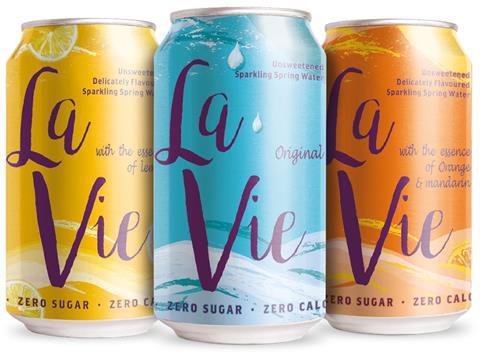 La Vie
Manufacturer: Cott
RSP: 65p/330ml
Another brand that appears to have taken brand inspiration from La Croix, La Vie is "delicately flavoured" and comes in three variants: Original, Orange & Mandarin and Lemon. The cheapest option in our pick of seltzers, It's currently listed in Sainsbury's and Ocado.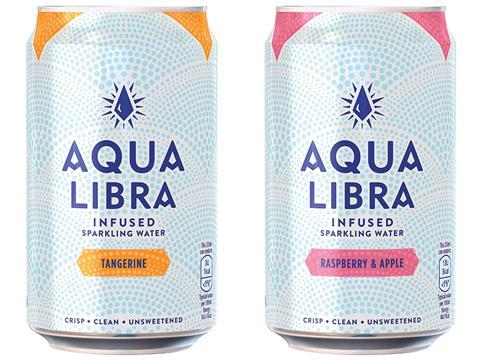 Aqua Libra
Manufacturer: Britvic
RSP: £1/330ml
This unsweet drink from Britvic launched into Boots food to go chillers late last year but it's now preparing to roll out more widely to other retailers. Available in three flavours Raspberry & Apple, Tangerine and Grapefruit & Pineapple, the drinks come in at under three calories a can and taste "crisp, clean and unsweetened" according to the brand.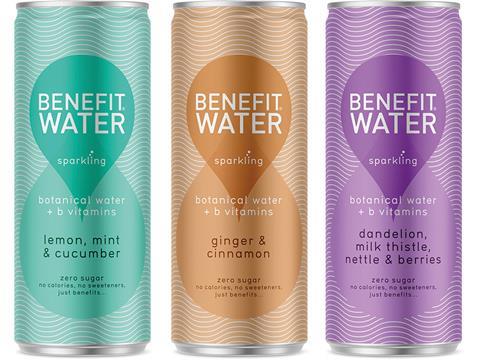 Benefit Water
Manufacturer: Lovely Fodder
RSP: 99p
This new range from Lovely Fodder is fortified with b vitamins and is available in three flavours Lemon, Mint & Cucumber, Ginger & Cinnamon and Dandelion, Milk Thistle, Nettle & Berries. It doesn't currently have any listings.