Plant-based is arguably the biggest trend in food and drink today. In 2018, the UK overtook Germany to become the world leader in vegan NPD, according to Mintel. But launching a meat-free product has not always proven enough to guarantee success in an increasingly competitive market. Here, we explore why some of those launches didn't work
Linda McCartney's pizzas
Launched: October 2018
Last seen: January 2019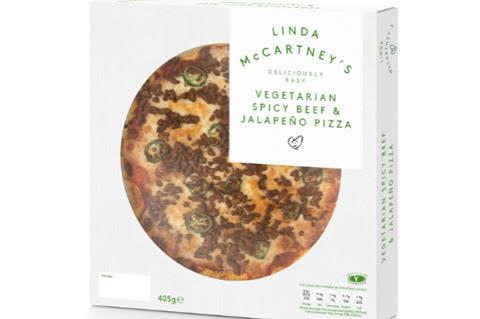 Linda McCartney's pizzas topped with meat alternatives seemed fool proof. They went on sale in Sainsbury's last year, at the tail-end of a glut of plant-based pizza launches. These, however, were topped with real cheese so weren't vegan.
In the preceding couple of months, Kirsty's had launched a vegan pizza, as had Oumph, White Rabbit and Pizza Express. Meanwhile, Quorn had teamed up with Dr Oetker for a range of vegetarian pizzas, putting Quorn's chicken and bacon alternatives atop Dr Oetker's Ristorante range.
At the time, Linda McCartney's MD, Nadine Maggi said the launches had come in response to "consumer feedback that vegetarian pizzas were uninspiring". Unfortunately, any notion the Linda's range would reverse that trend proved false, when they were delisted after less than three months.
Stork Coconut
Launched: May 2018
Last seen: December 2018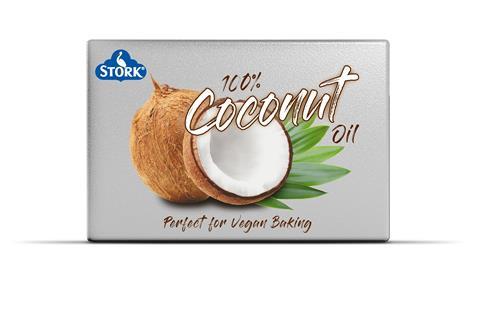 The launch of Stork's Coconut Block was initially billed as a "category-first", that Unilever (owner of the brand at the time) said provided consumers with "a dairy-free baking product from a well-known and trusted brand". What dairy-free baking enthusiasts would already have known is that the original Stork block was already vegan-friendly.
Consequently, when a review of the brand's portfolio came round a few months later, it was ditched to "ensure our products remain relevant for changing consumer needs", said a spokesman. "Consumers who are looking for suitable products as part of a vegan diet can enjoy our Stork Block, which is certified by The Vegan Society," he added.
Happy Pear
Launched: June 2018
Last seen: March 2019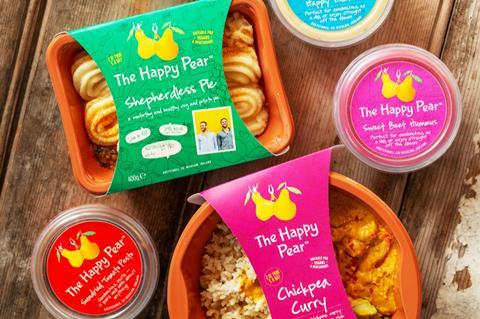 Hailing from Ireland, the Happy Pear launched a pair of plant-based ready meals into Waitrose last summer. Its Shepherdless Pie and Chickpea Curry each contained two portions of vegetables, and were complemented by listings for its pestos and houmouses.
Despite having worked with Waitrose since 2016 on recipe videos and events, the Happy Pear admitted the upmarket retailer had discontinued its lines after nine months. A spokeswoman said the brand was "working hard to change suppliers" in the hope of re-emerging onto the UK scene.
Garden Gourmet
Launched: May 2018
Last seen: January 2019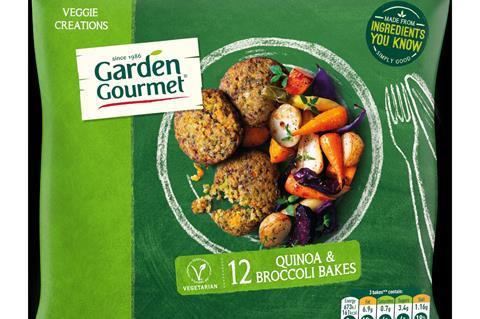 Last year, Nestlé's flagship vegetarian brand in the UK to much fanfare, claiming it would "revolutionise the category". This year, it admitted the lineup had "not been as popular as we had hoped", and said it would rethink its plant-based offer in the UK after it disappeared from retailers in January.
A host of theories as to why the range didn't resonate with British consumers have been posited. Industry experts have suggested the wave of NPD in plant-based means brands need to go beyond vegetarian or vegan to find a marketable USP.
Nestlé insisted this early mis-step was far from a death knell for the brand, which could make a return to British shores in the future.
Almond Dream
Launched: October 2014
Last seen: One listing remaining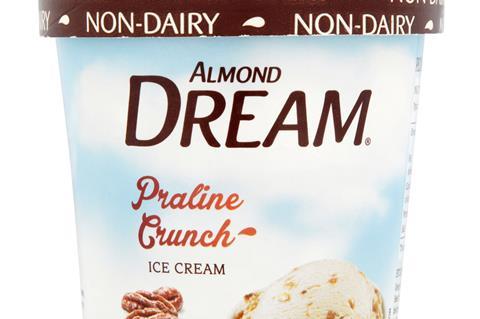 While many of the products on this list were a flash in the pan, Almond Dream has been more of a slow burn. The brand of vegan ice creams first rolled out in 2014, achieving listings in Asda, Sainsbury's, Morrisons and Waitrose for a range of SKUs at its height.
The bubble burst eventually. By the beginning of 2019, it had hung on to listings in just one physical retailer but was delisted last month. It now has just a single listing in Ocado for salted caramel dairy-free ice cream remaining.
Flora Freedom Coconut & Almond
Launched: May 2017
Last seen: March 2018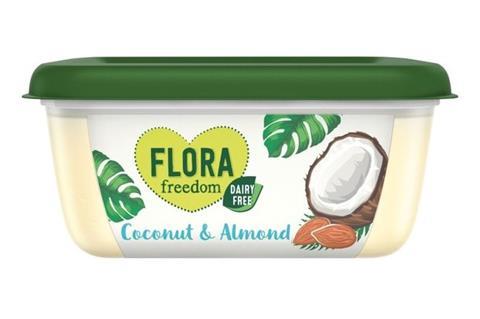 Three of Flora Freedom's four SKUs quietly disappeared from chillers wihin a year of their launch. All three of those that didn't make it were flavoured dairy-free spreads.
Avocado oil & lime, coconut & almond, and walnut flavoured SKUs were unveiled in response to "growing demand from customers for more dairy-free goods", but clearly failed to convert consumers. They weren't alone in their demise.
"These spreads probably didn't sell for the same reason flavoured coconut waters don't sell - because people who want to buy these sorts of products are looking for something pure," one industry insider told a Grocer investigation into the mystery of the disappearing avocado spreads.
Applewood Vegan
Unveiled: October 2018
Launch: September 2019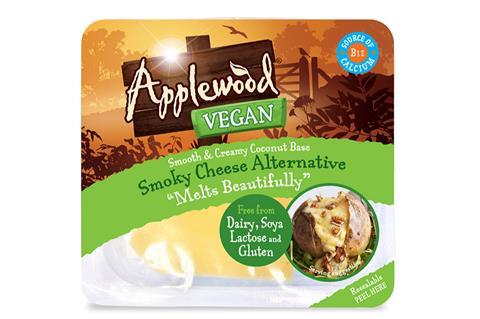 Cheesemaker Norseland was set to take its first step into plant-based this January with the launch of Applewood Vegan into Asda.
It was to be a coconut-based variant of its flagship smoked cheddar, but ran into problems with its manufacturer, and took the decision to drop production at the eleventh hour due to quality issues.
The brand has now found a new manufacturer, and is due to launch in September instead.