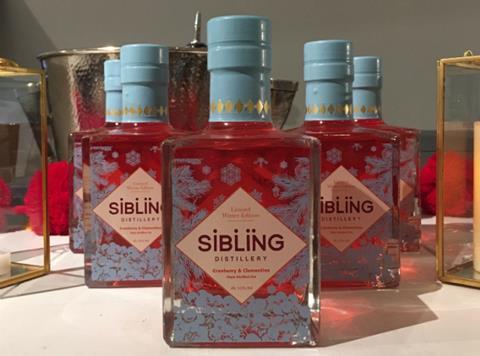 Sibling Distillery is hoping to add a touch of spice to the festive season with a cranberries & clementine peel infused gin.

The limited winter edition, available now, is described as 'luxuriously fruity with a bitter sweet finish'. Ideal for pairing with tonic, ginger ale, cloudy lemonade or Prosecco, the tipple comes with a 42% abv in 35cl bottles priced £20.

Like its stablemates, the gin is triple distilled at the family-owned Cheltenham business, which is run by four siblings.