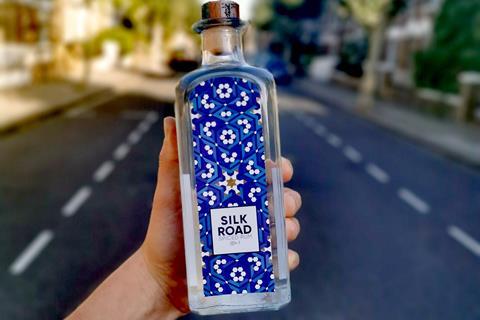 Fledgling distillery Silk Road claims to have created a new category of rum with the launch of its new White Spiced variant.
The drink is billled as a "delicate, light and more refined alternative" to the recent proliferation of dark spiced rums to hit the market (rsp: £35/50cl).
Six botanicals are vapour-infused into the spirit during distillation, which the brand said also reduced the amount of sugar that needed to be added afterwards.
The brand is the brainchild of George Agate, who – along with his friend John Whybrow – cycled around the world on a tandem bike in 2016, covering more than 18,000 miles in 290 days.
It was "created out of the love we have for rum and our passion for the vibrant and beautiful cities along the Silk Road that we were fortunate enough to pass through on our world adventure," said Agate. "We now want to use this passion to spearhead a revolution in rum that is long overdue."