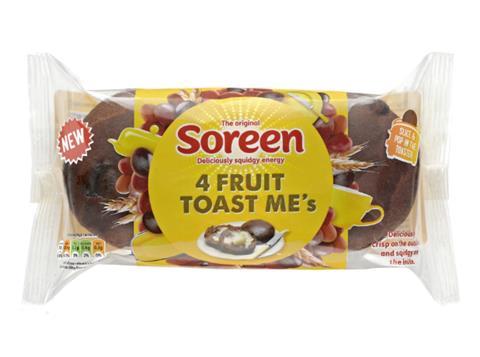 Malt loaf maker Soreen is continuing its product range expansion with the addition of Toast Me's.

The NPD - which follows Loaf Bar and Squidgy Cake Minis - is meant as an alternative to crumpets and teacakes. It will be available now in Morrisons and will be rolling into Tesco and Waitrose next month (rsp: £1.30/four-pack) with the promise to be 'crisp on the outside and squidgy on the inside' once toasted.

Asda is offering an exclusive two-pack at a promotional price of 50p (rsp: 65p).