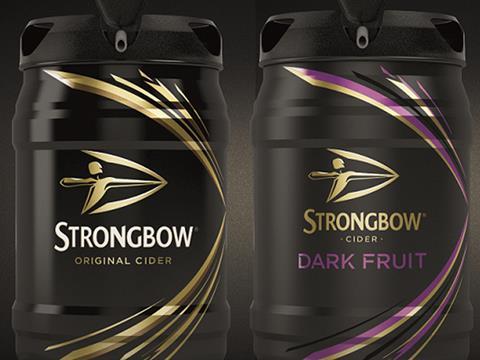 Strongbow is moving into five-litre mini kegs ahead of Easter.
Both Dark Fruits and Original flavours will move into the format, priced at £17 and £13 respectively.
The two SKUs were priced differently "in line with pricing strategy for the rest of the brand" said Strongbow owner Heineken UK.
The keg would be "the must-have accessory for the festival season", the brewer added, with a "light and portable design".
The NPD had "already stirred up a lot of excitement" as the result of rumours of its launch going viral on social media, said Heineken cider director Emma Sherwood-Smith.