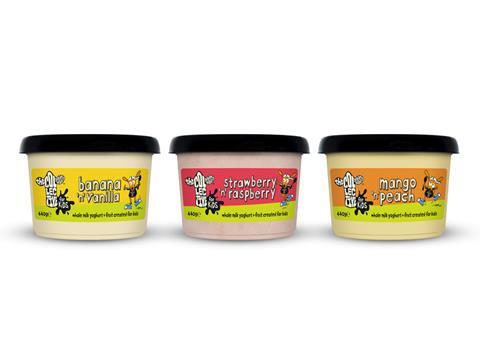 Gourmet yoghurt brand The Collective is expanding its kids range with a no-added sugar sharing pot offer.

Debuting in April, The Collective Kids Big Tubs collection will be sold in Mango 'n' Peach, Strawberry 'n' Raspberry and Banana 'n' Vanilla flavours.

Containing only milk and fruit sugars (less than 9.5g sugar per 100g), the 440g yoghurts will be available in Tesco, Waitrose, Sainsbury's and Ocado, priced at £2 each.

The range contained 18% less sugar than the market average of fruited kids' yoghurts, said The Collective co-founder Amelia Harvey.

"The big tubs are great to dollop out for breakfast, a snack or after meal-time," she said.

"Being a mother myself, I'm always looking at products for my son with low sugar but not compromising on taste. I'm proud to say that with The Collective Kids Big Tubs, we have perfected this balance which we hope will be a huge winning factor for both parents and kids."

The Collective launched its first kid-focused products in April 2014 with its Suckies yoghurt pouch range. It slashed the sugar content across the pouches by 20% last July.