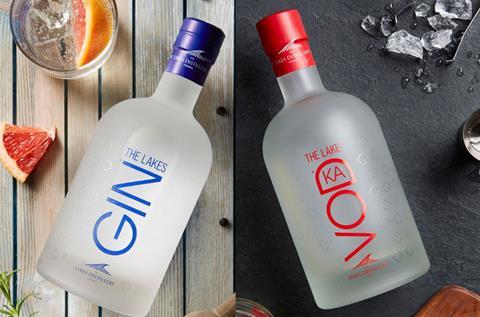 The Lakes Distillery has secured a major new supermarket deal as it continues to expand its lineup of craft tipples.

Bottles of The Lakes Gin and The Lakes Vodka (£29.95 /70cl), which have an abv of 43.7% and 40% respectively, will roll out across 26 Marks & Spencer stores in the north west and north east of England this month.

The listing, secured in conjunction with Enotria & Coe, represents a major distribution boost for the Bassenthwaite-based brand, which is also stocked in Asda and Booths stores in the north west.

It comes as The Lakes Distillery last week began rolling out a new range of flavoured vodka liqueurs in salted caramel and espresso variants, as well as a new elderflower gin liqueur, and re-released its existing sloe and damson gin liqueurs. All of the 25% abv liqueurs will be available in 20cl (rsp: £15) and 70cl (rsp: £27.95) matte bottles.

The brand will also launch a range of spirit-filled baubles next week, with an eye to the Christmas gift market. It comprises a duo of single 20cl baubles (rsp: £19.95) filled with either The Lakes Gin or The One British Isles blended whisky, as well as gift packs of six 5cl baubles in whisky, gin or vodka variants (rsp: £34.95), which are designed to be hung on the Christmas tree.