We're not sure what product development teams were drinking this year, but we want some. Retailers might have spent much of the year slimming ranges to prioritise supply, but supply chain chaos couldn't stop brands coming out with an array of weird and wonderful launches – some of which were truly eyebrow-raising. Here's our take on the downright weirdest NPD to come out this year…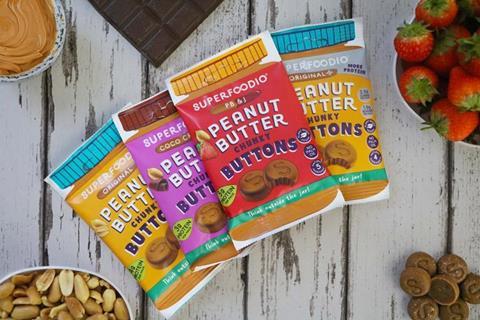 1. Superfoodio's on-the-go peanut butter buttons
Finally, a valid reason to stop eating peanut butter out of the jar with a spoon. Hailed as a "revolutionary" innovation, these snackable bites from startup Superfoodio rolled out in four flavours – Original, Coco Crunch, PBJ and Original Plus – in early December, claiming to offer "a mouthful of pure peanut butter" without the "mess" of going at it with a spoon.
Whether Brits can be persuaded to leave the jars where they belong remains to be seen, but this launch cleverly taps a new opportunity for peanut butter and allows it to show up in on-the-go in a way previously unseen.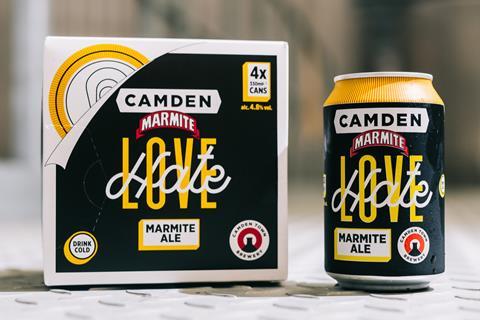 2. Camden Town Brewery's Marmite Ale
This limited-edition tie-up between Camden and Marmite certainly captured shoppers' imagination. True to the spirit of the divisive spread, the brand touted it as incorporating "one of the most divisive styles in brewing", combining pilsner, munich, perle hops and smoke rauch malt. It even borrowed Marmite's colour scheme for its packs.
It was a great example of how owner Unilever has cleverly used innovation to generate excitement for the Marmite brand over past years – launching, for instance, its own peanut butter in 2019, or tying up with M&S for co-branded butter and cream cheese launches.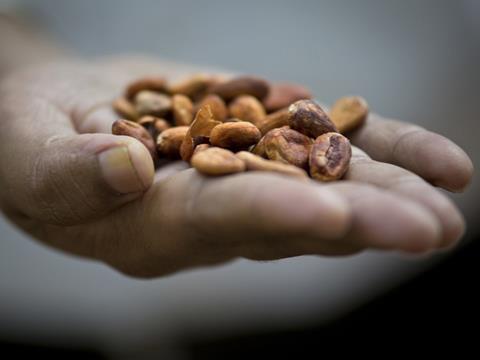 3. Heinz's Period Drink
This launch, which was revealed to be in development by The Grocer in June, takes the idea of functional beverages to a whole new level. Simply called Period, it would be a cocoa-based drink blended with trendy turmeric, black pepper, reishi mushrooms and spices designed specifically to aid women's menstrual health, the supplier told us when questioned.
It was being created by Heinz's new ventures team, the ketchup giant said, and had been tested using "social listening tools to gauge interest within specific target communities". However, Heinz hasn't made any further announcements on the drink since our initial story.
Still, news of Period's development came as a range of brands attempted to smash taboos around menstruation this year, such as Bodyform and Modibodi. Which suggests, however outré it may initially sound, that there could be a big market for a launch like this.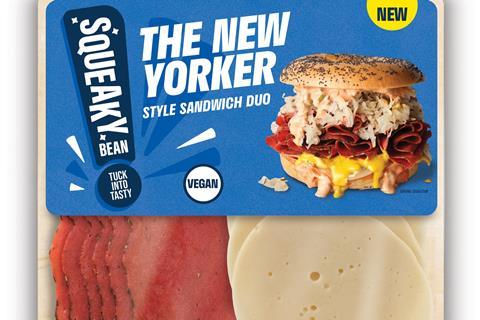 4. Squeaky Bean's vegan 'cured meat' platters
What do you buy for the vegan in your family so they don't feel left out when everyone else is demolishing the cheese and salami this Christmas? Squeaky Bean claims to have the answer. The brand unveiled this trio of SKUs – Spanish Chorizo, Milano Salami and New Yorker Sandwich Duo of Pastrami & Plant-based American Cheese – in November, dubbing them "the first of their kind to replicate continental slices".
Whether vegan shoppers will take to these like they have plant-based burgers, minces and more traditional veggie fare remains to be seen. But credit where credit's due, in the increasingly proliferated plant-based category, Squeaky Bean is ploughing fresh ground with this NPD.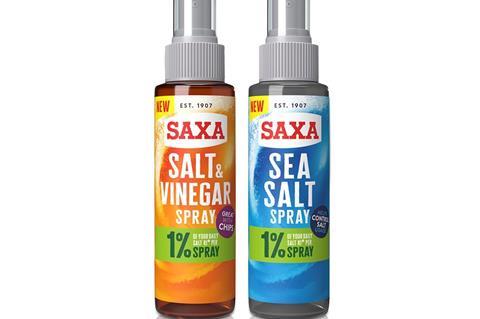 5. Saxa Salt Sprays
Just as olive oil sprays appealed to shoppers looking to cut down on their fat intake, Premier Foods set its sights on luring the salt-conscious with this duo of sprays, which transition the concept into salt, rolling out two flavours: Sea Salt and Salt & Vinegar in September. A spritz of one of these sprays is claimed to contain 1% of the daily salt intake.
Bizarre? Maybe. But this duo of sprays are strikingly simple and a smart innovation nonetheless. Especially given the forensic approach Brits' are increasingly taking to their shopping baskets.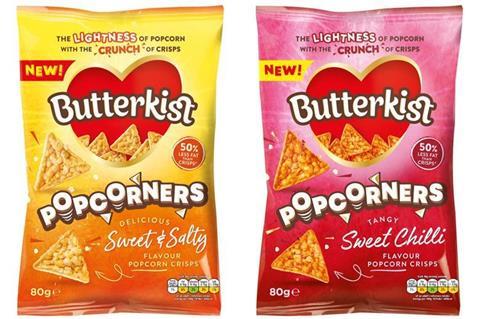 6. Butterkist Popcorners
Touted as a 'crossover' snack blending popcorn and crisps, offering the lightness of the former and the crunch of the latter, KP launched Popcorners under its Butterkist brand in April. They have an eerily familiar triangular shape, and are claimed to offer 50% less fat than standard crisps.
It's up for debate whether Brits actually need a mutant combination of popcorn and crisps in their lives, but still, this was a prescient launch ahead of the government's coming clampdown on unhealthy snacks.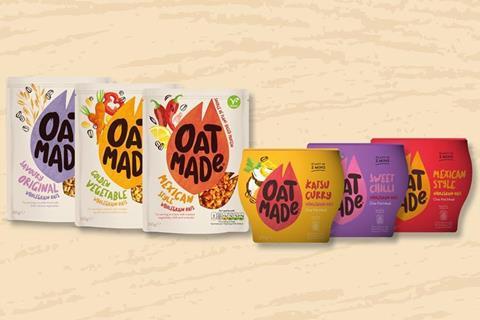 7. Oat Made
Oat milk is taking over the UK – just ask Oatly, which added £31.8m (40.4%) to its value this year [NielsenIQ 52 w/e 11 September 2021]. Now supplier Morning Foods is keen to position the ingredient as an alternative to rice. This six-strong range of microwaveable pouches and meal pots use 'groats', the whole kernels which are removed from the husk rather than cut or rolled oats to create a similar texture to rice, according to the brand.
Morning Foods has splashed out on creating these, and in November detailed plans to plough a "six-figure" sum into marketing them. Rather than selling them on their vegan credentials (rice is already vegan, so there would be no sense in it), the brand is playing up its health credentials with oats as a source of dietary fibre, nutrients, micro-nutrients and beta-glucan.