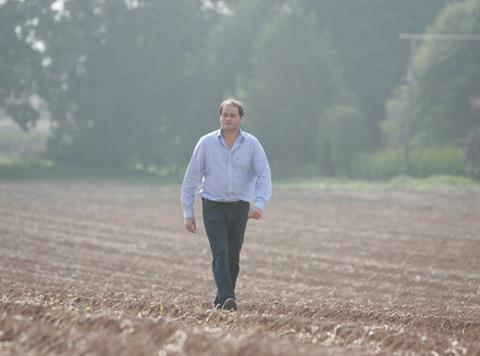 Tyrrells Crisps founder Will Chase is set to re-enter the bagged snacks category with the launch of Fit Corn, a reduced-calorie range of popcorn.
Marking the start of the Willy Chase's Fit Food brand, the air-popped line-up (rsp: 99p/20g) is available in six flavours meant to appeal to 'grown-up' tastes: Goats Cheese, Red Onion & Thyme; Salted Honey; Smoky Bloody Mary; Cacao & Coconut; Nearly Naked; and Cider Vinegar with the Mother.
Launching this month in independent stores and delis, Willy Chase's Fit Food focuses on health and fitness and is the latest enterprise from the entrepreneur behind Tyrrells Crisps and Chase Distillery, which he launched in 2002 and 2008 respectively.
"I want to make fit foods with the pedigree of being handmade… People, including me, just don't want unhealthy nibbles anymore," said Chase, who has set up Willy's Popcorn Factory on his farm in Herefordshire, where he has increased corn production to supply his new venture.
"I want to produce real fit food, championing local, fresh and seasonal, avoiding fryers, unnecessary ingredients, mass-produced foods and twee stories," he added. "I've missed the food market, so it feels great to be back."