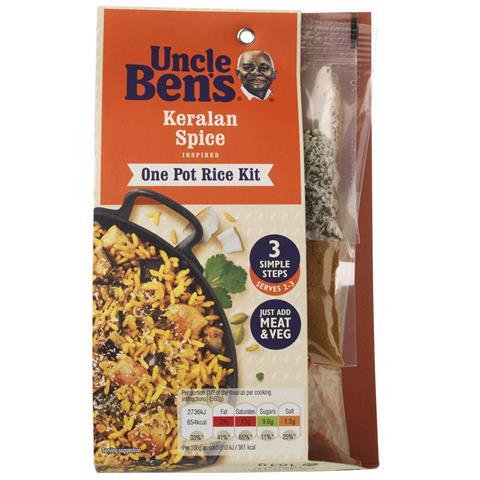 Mars Food is kicking off a major refresh for Uncle Ben's, adding a range of new products and packaging.

It has added new Ready to Heat flavours: Onion Bhaji and Chicken Fried Rice, which are exclusive to Asda, Spicy Chilli Rice, and a limited-edition Smokey BBQ SKU.

Packs have been given a new look that "adds healthy and exciting meal inspiration".

The brand has also launched a range of One Pot Rice Kits exclusively into Tesco, designed to take the brand "into a new and under-developed part of the category". They are: Thai Lemongrass & Chilli, Caribbean Jerk and Keralan Spiced Biriyani flavours.