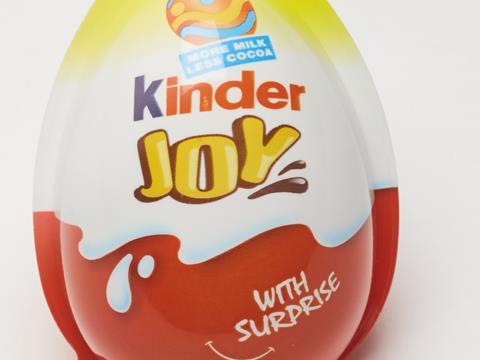 Unilever and Ferrero have teamed up to create an ice cream lineup under the Kinder brand – set to be available in selected northern European countries next year.
The joint venture will see Magnum-maker Unilever manufacture and distribute the new products under licence from Kinder owner Ferrero.
The ice cream would be made to the same standard as Kinder confectionery and with "characteristic" ingredients, the suppliers said.
It would be available in France, Germany, Austria and Switzerland sometime in 2018, the result of a collaboration that combined "Ferrero's sense of innovation and creativity with the deep knowledge of the market and Unilever's great expertise in the ice category" said Unilever.
Italy's Ferrero hailed the "important step to consolidate our competitive position in the chocolate and candy market. To take full advantage of this new step, we have sought out Unilever's support and expertise."