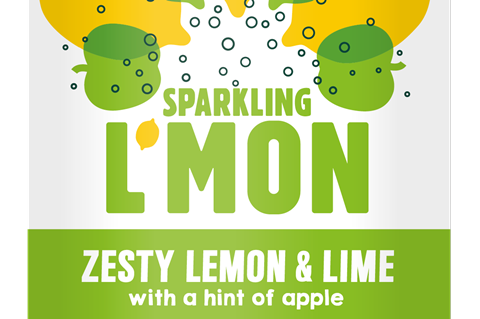 French bottled water powerhouse Volvic has joined the seltzer trend with L'mon, its first sparkling range – and its first drinks to be made in the UK.
Three citrus-based "fruit carbs" will roll out at the end of May, made from British spring water and "at least 25% real fruit juice".
Lemon & Orange, Lemon & Lime, and Lemon & Grapefruit come in a 330ml can (rsp: 99p) and have no added sugar, artificial colours, flavours or preservatives. They provide no more than 11kcals per 100ml.
The lineup would suit the growing number of shoppers "on the lookout for healthier products which suit their busy lifestyles" said Jacqueline Lane, senior brand manager for Volvic UK & Ireland.
"Fizzy drinks continue to be hugely popular, but are often seen as a less health-conscious choice, particularly if they are high in sugar or full of artificial additives."
The introduction of L'mon marked "an exciting milestone for Volvic in the UK, as it is the first drink in our portfolio to be produced locally" Lane added.
The range benefited "from Volvic's wealth of experience in matchmaking ingredients, by taking delicious, naturally sourced juices and combining these with a UK-sourced water for the first time in the brand's history."
The launch of L'mon will be supported by a £1.5m campaign from late July across OOH, social media and influencer activity, and sampling.