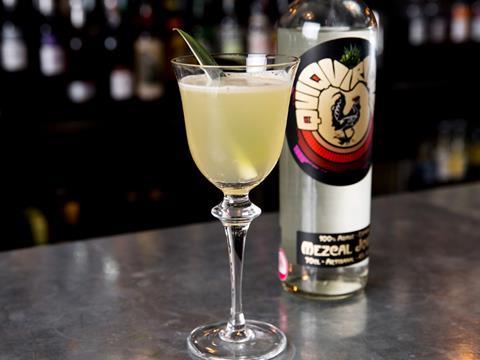 Waitrose is launching its first mezcal with an eye to tapping Brits' growing love of cocktails.
Quiquiriqui Mezcal (45% abv) is a single estate mezcal made in southern Mexico, and is billed by the retailer as being "rich in vegetal flavours" with "a distinct smokey flavour profile".
Quiquiriqui partners with traditional mezcal-producing families, who make the spirit in small batches using locally grown agave – which is also the base ingredient of tequila. To make the drink, the agave is picked then cooked, before being fermented and then distilled.
It rolls exclusively into Waitrose Cellar online from 12 November (rsp: £25/70cl).
Shoppers were "looking for the latest craft spirits and unique flavours to make their drinks the talking point at parties", said Waitrose spirits buyer John Vine.
Waitrose is recommending drinkers incorporate the Quiquiriqui mezcal into Margarita, Old Fashioned and Paloma cocktails, though Vine added it was "particularly good served simply with tonic water".
The upmarket super said it was predicting mezcal to become a "must-have" drink for cocktail fans over the coming months, noting a 48% increase in Google searches for mezcal cocktails over the past year.