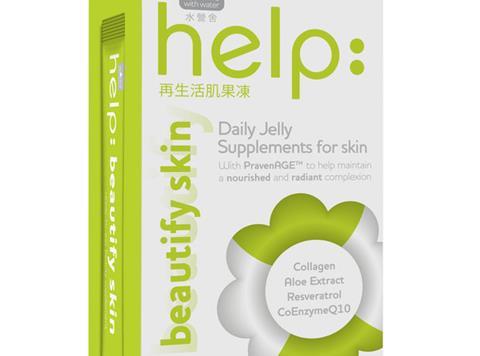 Natural food supplement business Works with Water Nutraceuticals has launched what it claims is the UK's first beauty supplement in an edible jelly format.
Help: Beautify Skin is an apple-flavoured supplement made with a patented blend of natural ingredients known for their complexion-boosting and anti-ageing properties, such as marine collagen, resveratrol, aloe vera and vitamin C. It will be available from 15 May from the company's website with a £22.94 price tag for a 14-day supply.
The launch marked the first jelly beauty supplement to hit the UK market, claimed company founder Jules Birch. "The growth of the beauty supplement category is a clear indication consumers are becoming aware that skin health is not only about using the right topical products, but also about feeding your complexion from the inside out," she said.
The product is free from artificial colours and flavours and suitable for vegetarians and coeliacs.