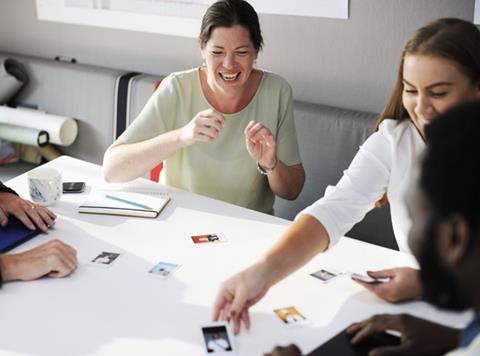 "It has never been a more exciting time for challenger brands in fmcg," I hear myself saying 50 times per day.
The truth is, while I am buzzing for the future of the industry, there's one area that terrifies me – talent. I see there being four drivers of a potential shortage in this area.
Firstly, challenger brands are shaking up the concept of 'years of experience', as these days so much happens in a year. Then there is the fact that there are now tens of thousands of brands competing for the same people (graduates included) where once there were far fewer.
Small businesses have gone too long underinvesting in learning and development (they don't have schemes like the Mars Graduate Training Programme) so capabilities in businesses are murkier than ever.
Finally, everyone is fishing from the same tiny pond: ex-Innocent; ex-Gü; ex-Vita Coco; ex-Bear Nibbles, with the odd ex-blue chip thrown into the mix. There are only so many people who can fit in that pool before basic supply and demand principles kick in.
We need to bring new talent into our industry or we're going to reach crisis point. So here are my asks of every hiring manager. If we really give this a go as an industry, we will thank ourselves in as little as two years' time.
Look for transferable skills: a great marketer in toys can be a great marketer in food. Finance in retail is very similar to fmcg – don't close applicants down just because they haven't got food and drink experience (particularly not at a junior level).
Invest in training people up: if you find people with potential who are willing to learn, invest in programmes to get them to a standard and to understand the principles. With those foundations and a fast-paced experience environment, they'll learn very quickly.
Don't be afraid of people from big business: trust me, they're scared of you, too! Bring in a variety of people from a variety of backgrounds and you will have a more well-rounded team.
Plan your recruitment: the further in advance you plan, the more likely you are to achieve success – it's a fact.
Let's spread the love about the benefits of working for smaller brands – the more we stand together, the louder the message will be.
Thea Alexander is co-founder of Young Foodies