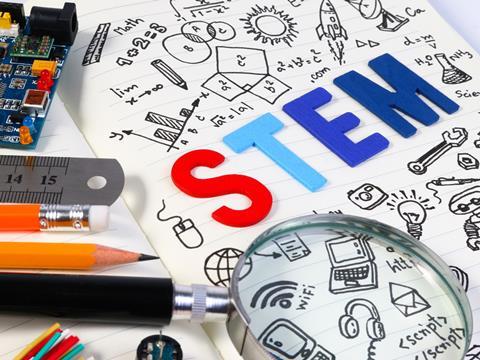 Science, technology, engineering and maths jobs are among the toughest roles to recruit for food and drink employers – and the industry needs a proper strategy if it wants to do a better job of filling STEM vacancies in the future.
That is the key message from a new IGD report, published last week, which examines current skills shortages in food & drink and attitudes towards the industry among young people.
It is a myth that young people do not find the food and grocery sectors attractive, the report says, but awareness levels are generally low, particularly among potential STEM applicants. Engineering emerged as the toughest technical area for food and grocery employers, with 48% of recruiting managers citing it as hard to recruit for.
However, there is now a pipeline of new talent building up, the report says, as almost one in 10 of year 12 students now say engineering is their dream job. To make sure enough of these potential recruits go into the food and grocery – especially as the sector becomes increasingly automated and digitally focused – the industry needs to do a better job of raising awareness levels of the career options it offers.
"Whilst there appears to be a growing talent pool, we know these students have limited knowledge of the opportunities available in the food and grocery industry," the report says. "Furthermore, industry professionals who have recently joined from STEM backgrounds claimed the careers advice they received rarely related to the food and grocery industry."
Key strategies suggested by the report include work experience as well as making sure students get a chance to connect with food and grocery employers at school. Upskilling teachers is also key, the report adds, as "teachers are key gatekeepers of advice for secondary school students, alongside parents…[but] acknowledge that they are often unable to give industry-specific advice due to limited resuorces and time."
Recruiting resilient talent
The IGD report also highlights the core skills areas that it expects to become more important for food and grocery employers in the future. These are communication, teamwork, practical skills, entrepreneurial outlook, analytical ability, leadership, creativity, resilience and having a digital mindset.
It found that finding talent with strong resilience, an entrepreneurial mindset and analytical ability was "especially challenging" and 90% of recruiting managers "find it difficult to recruit resilient talent".